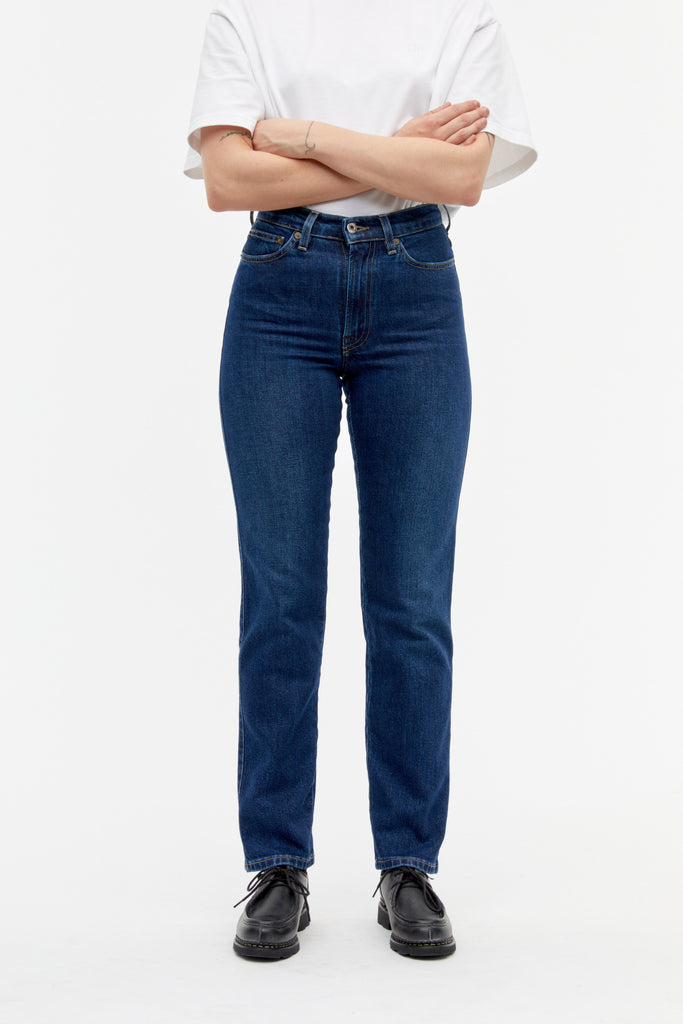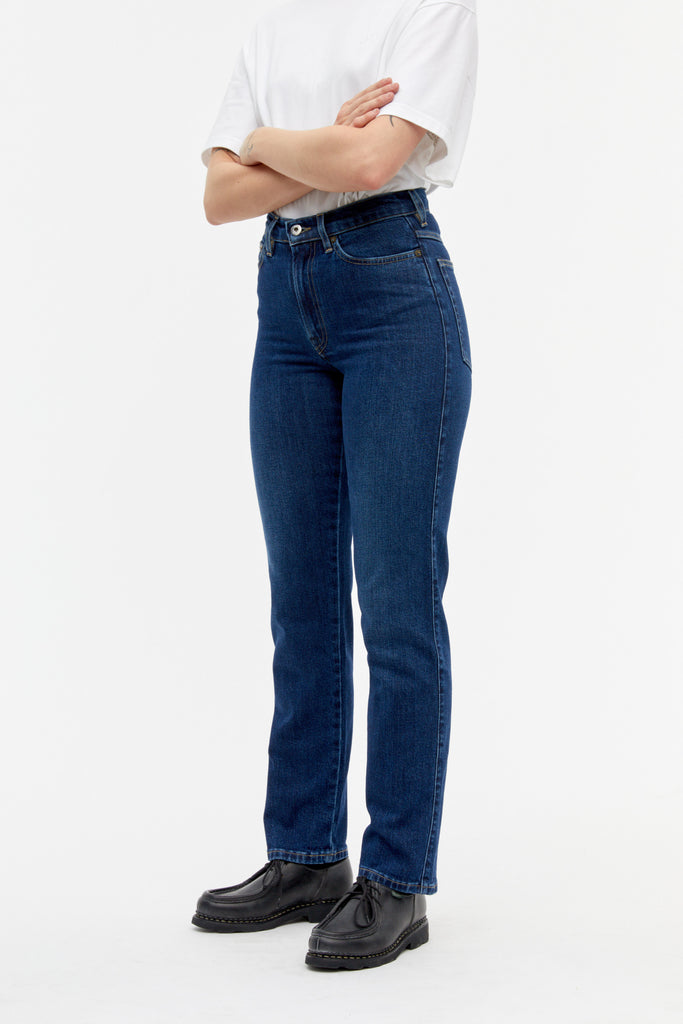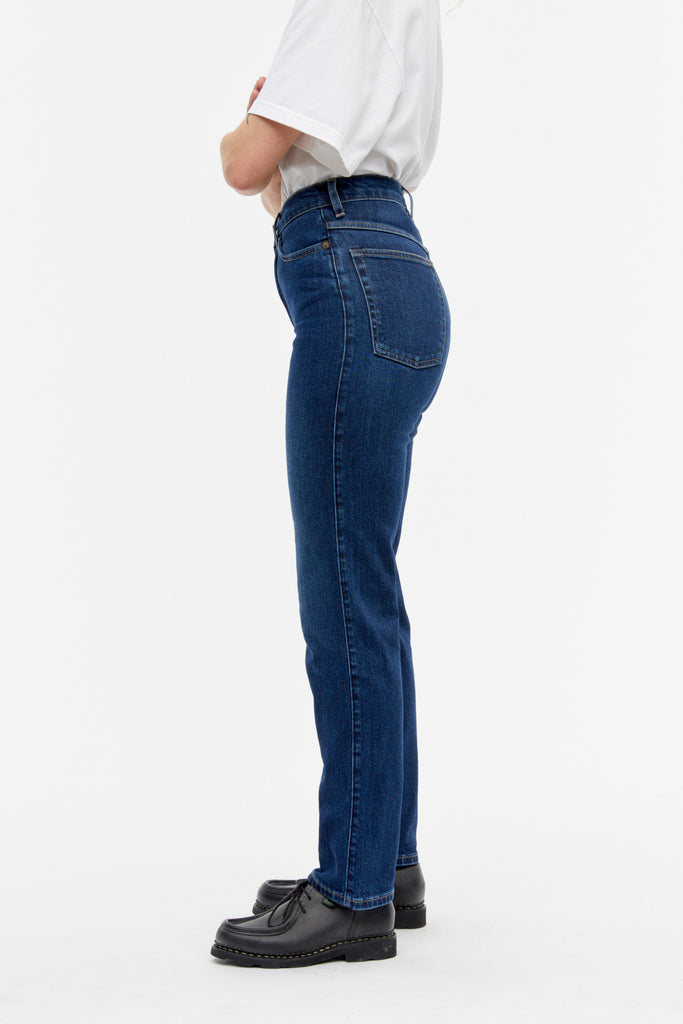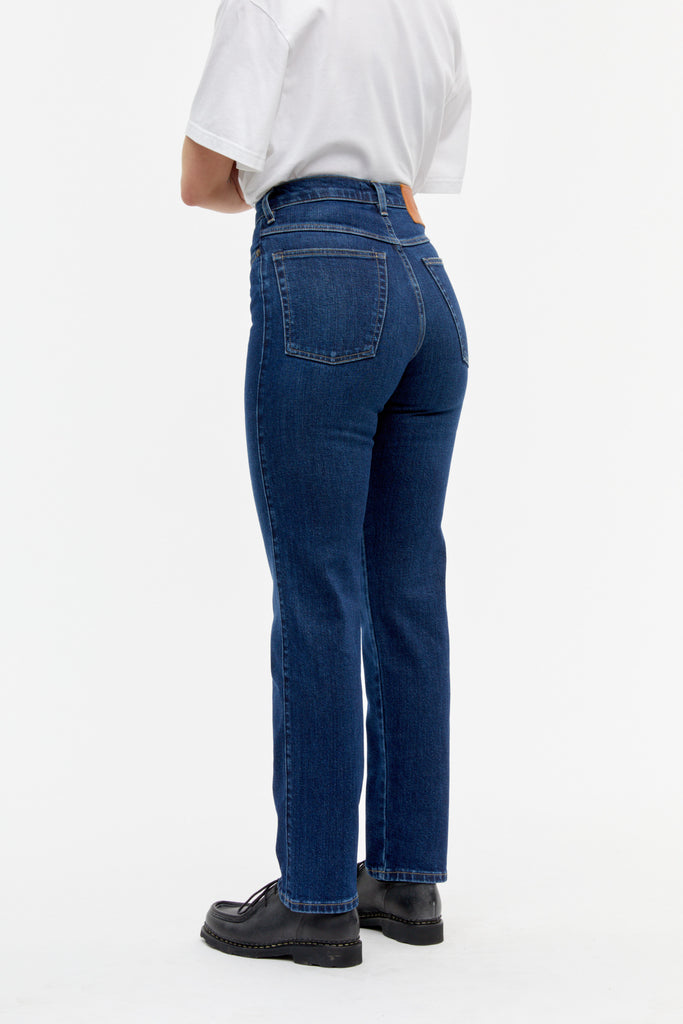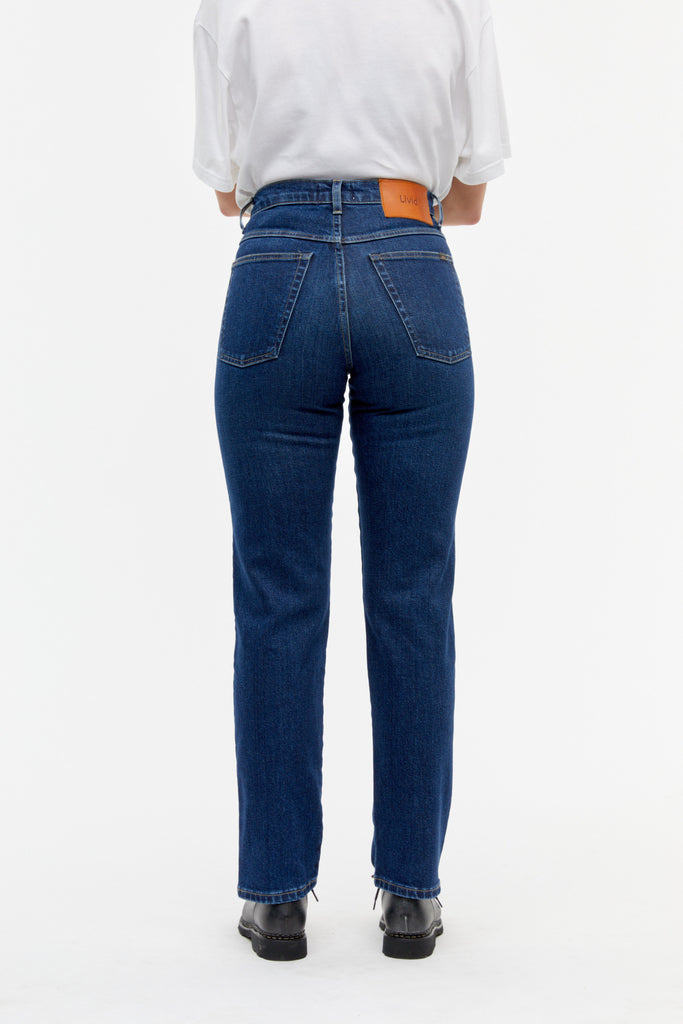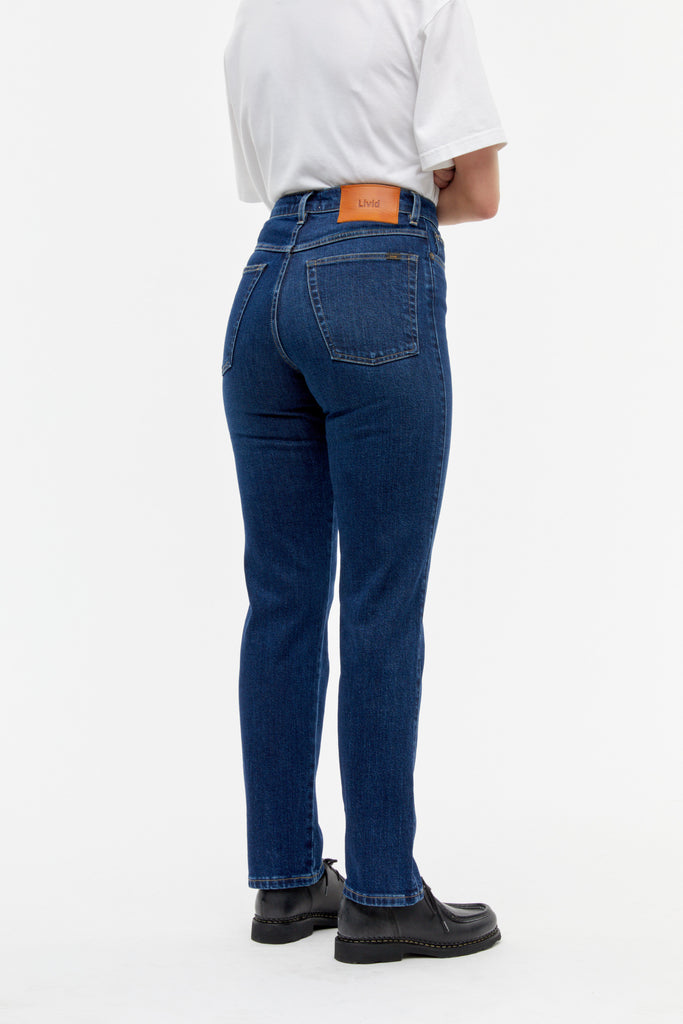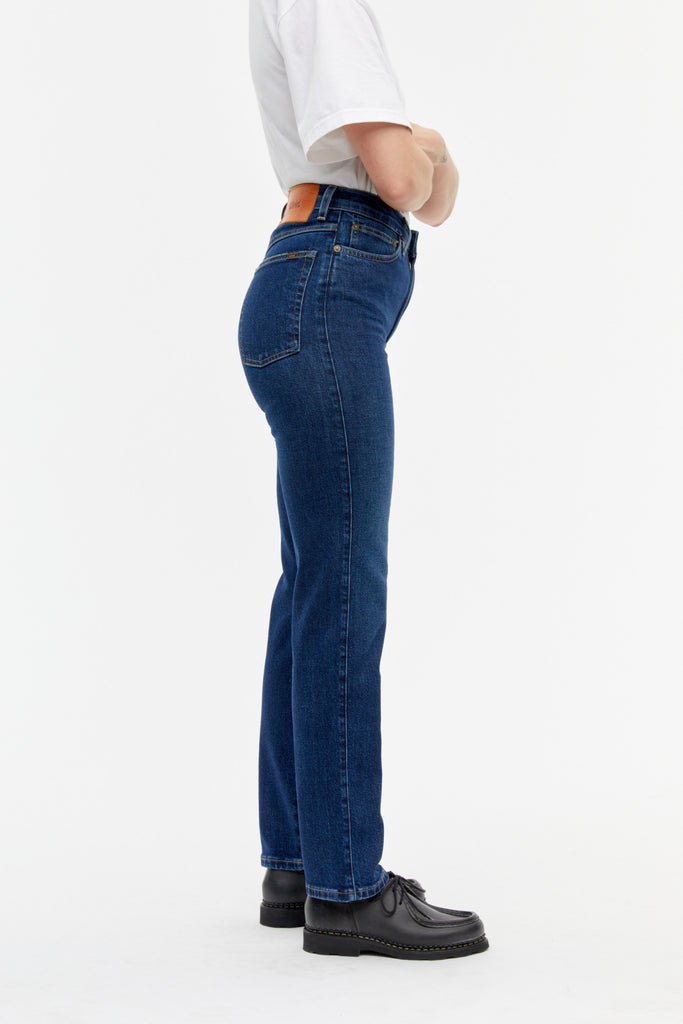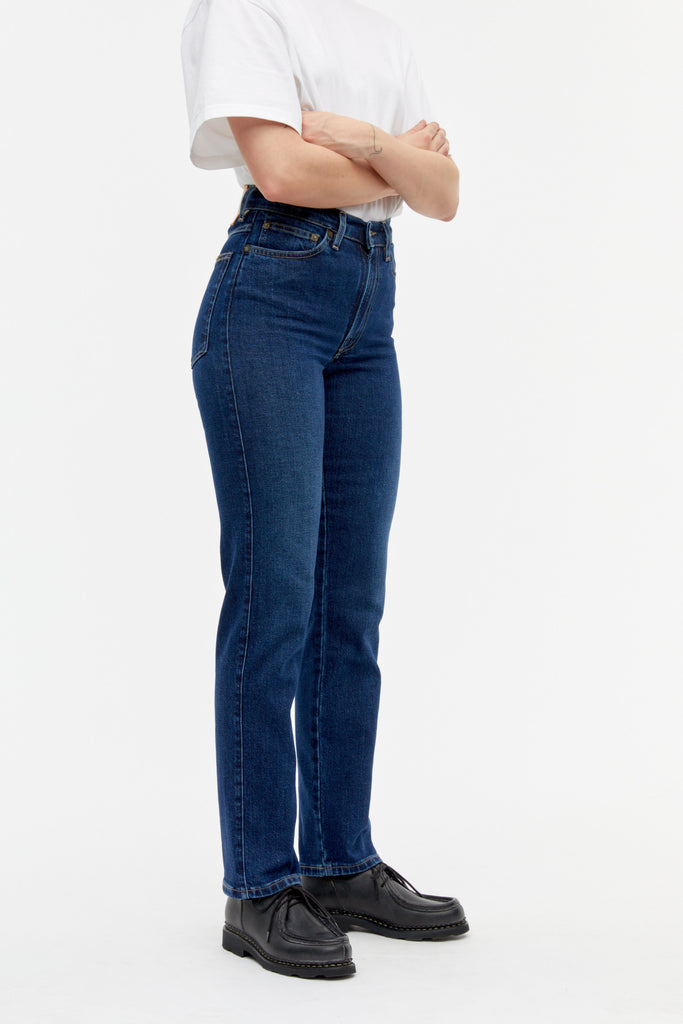 Our high-rise slim straight fit. The Ella has a high and curved back rise that will mold into the back while neatly curving over the hips stopping right at the bellybutton. It has a cruved hip, straight from thigh down to the knees and straight to slightly slim across the leg ending in a classic slim straight leg opening measuring 17,5 cm in a 26" waist.
The Ella has a curved back yoke with larger backpockets widely set for a flattering backside. A classic high-rise slim straight fit that'll work great for both an athletic or a slenderer build.
Uncertain of how to take measures? Read our measuring guide here.
| | | | | | | |
| --- | --- | --- | --- | --- | --- | --- |
| Size | Waist | Rise | Backrise | Thigh | Knee | Leg opening |
| 23 | 30,2 | 20.9 | 31,9 | 25 | 19 | 16 |
| 24 | 31,4 | 21,3 | 32,3 | 25,75 | 19.5 | 16,5 |
| 25 | 32,6 | 21,7 | 32,7 | 26,5 | 20 | 17 |
| 26 | 33,8 | 22,1 | 33,1 | 27,25 | 20.5 | 17,5 |
| 27 | 35 | 22,5 | 33,5 | 28 | 21 | 18 |
| 28 | 36,2 | 22,9 | 33,9 | 28,75 | 21.5 | 18,5 |
| 29 | 37,4 | 23,3 | 34,3 | 29,5 | 22 | 19 |
| 30 | 38,6 | 23,7 | 34,7 | 30,25 | 22.5 | 19,5 |
| 31 | 39,8 | 24,1 | 35,1 | 31 | 23 | 20 |
| 32 | 41 | 24,5 | 35,5 | 31,75 | 23.5 | 20,5 |
| 33 | 42,2 | 24,9 | 35,9 | 32,5 | 24 | 21 |
| 34 | 43,4 | 25,3 | 36,3 | 33,25 | 24,5 | 21,5 |