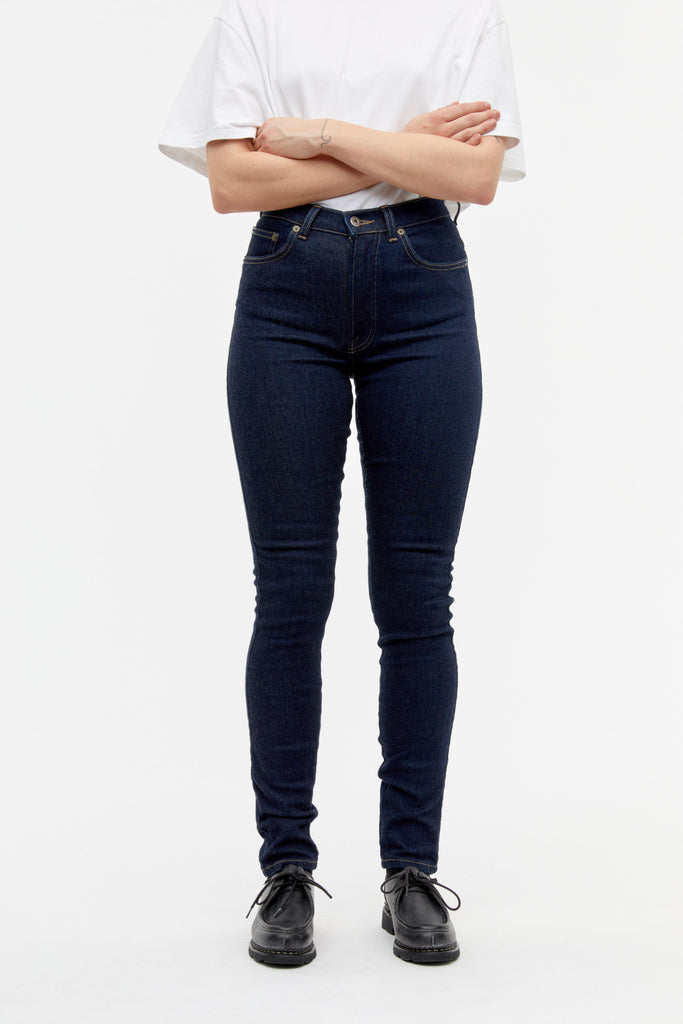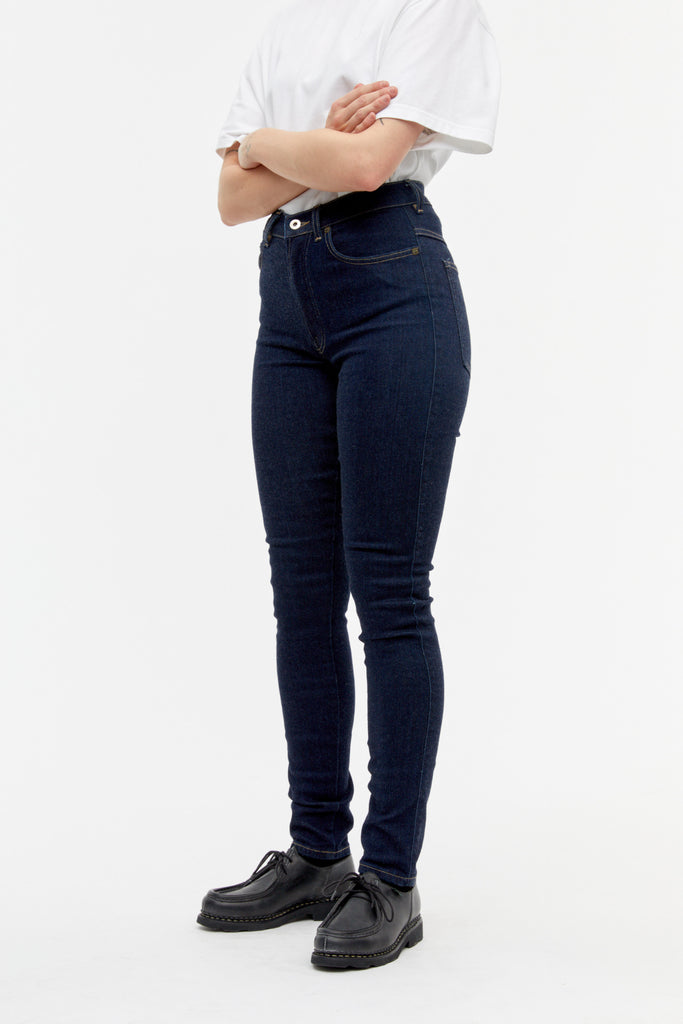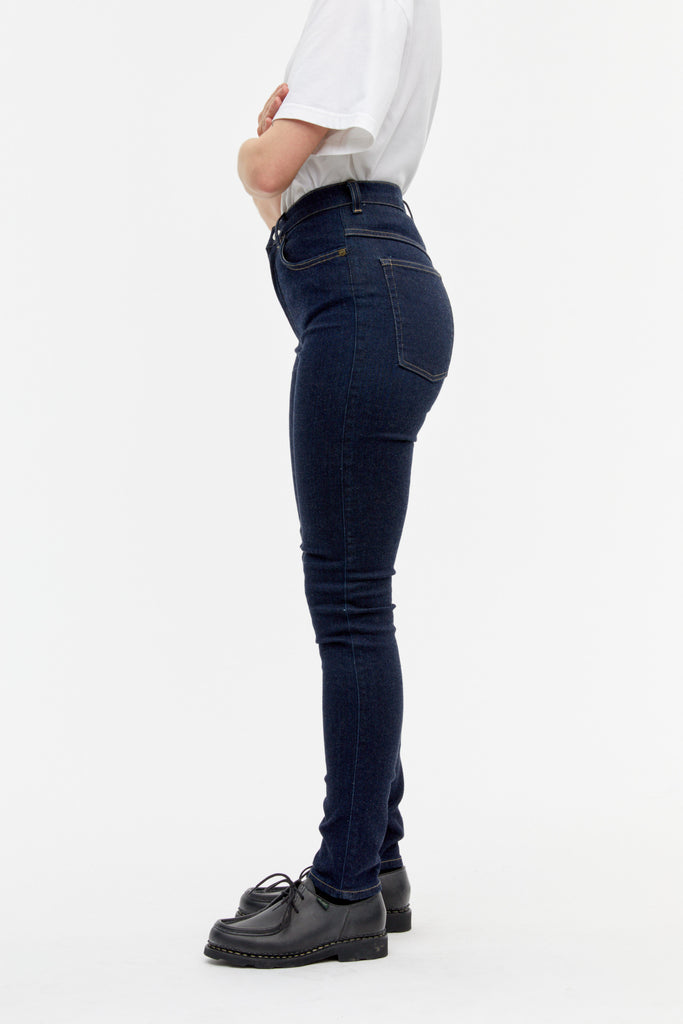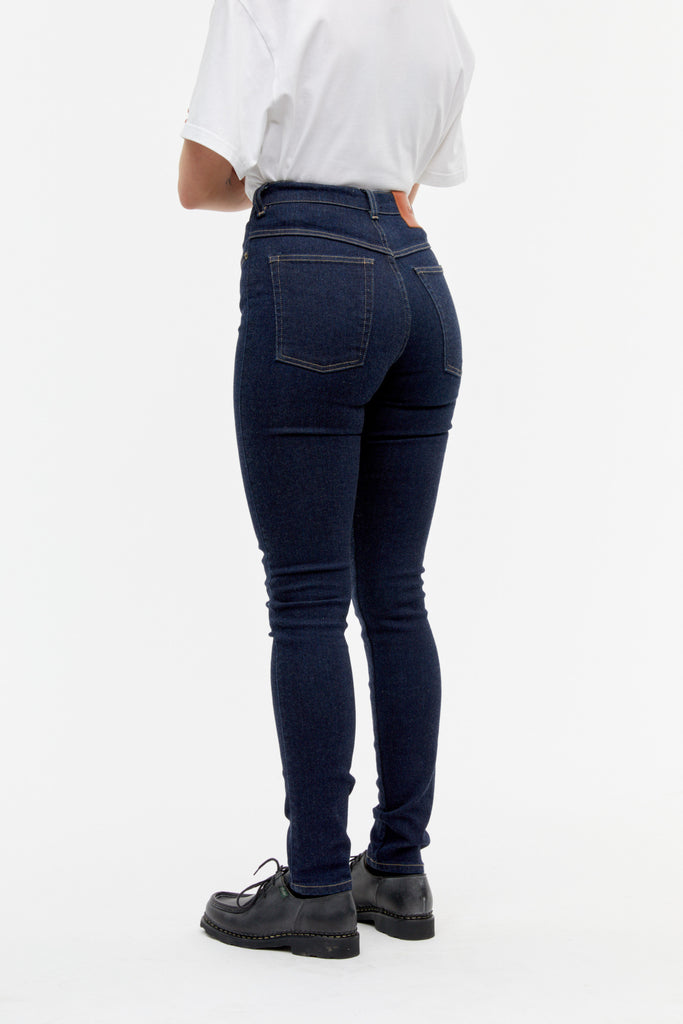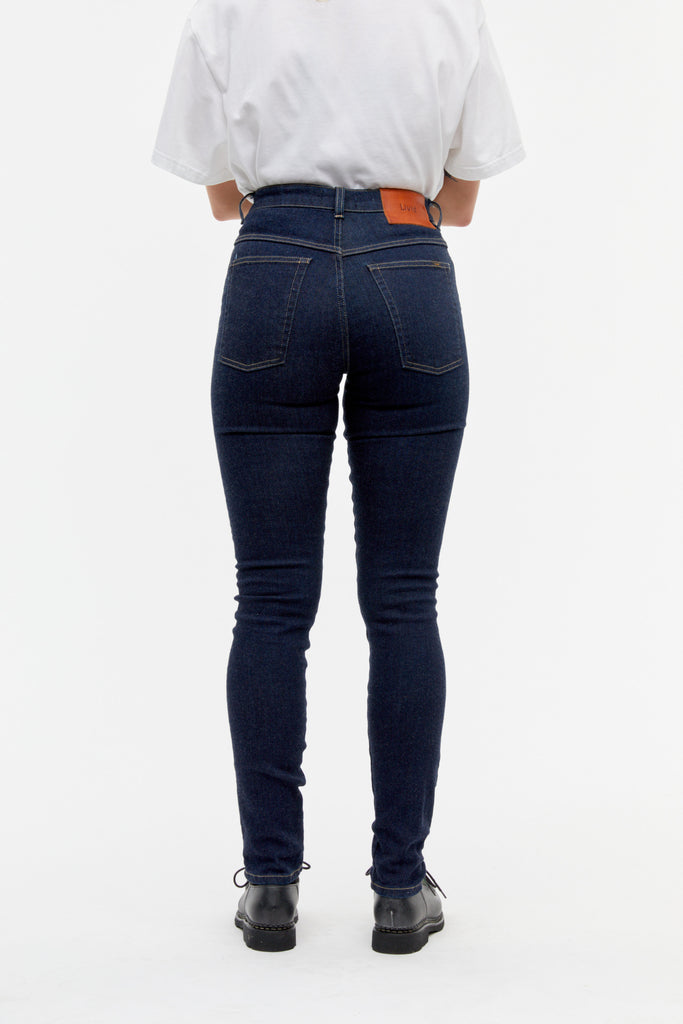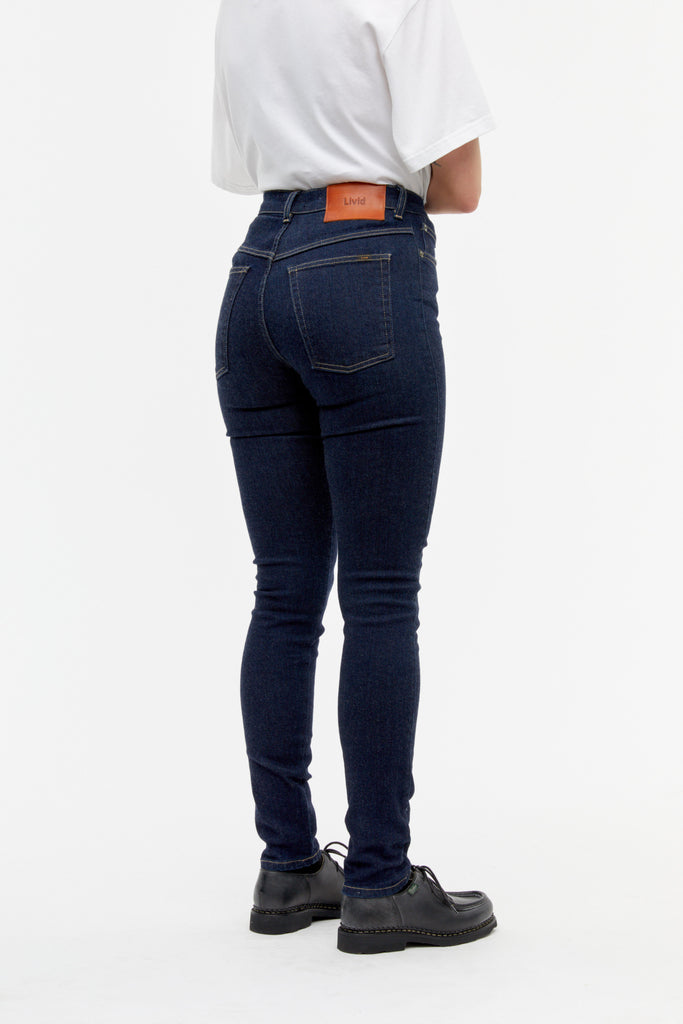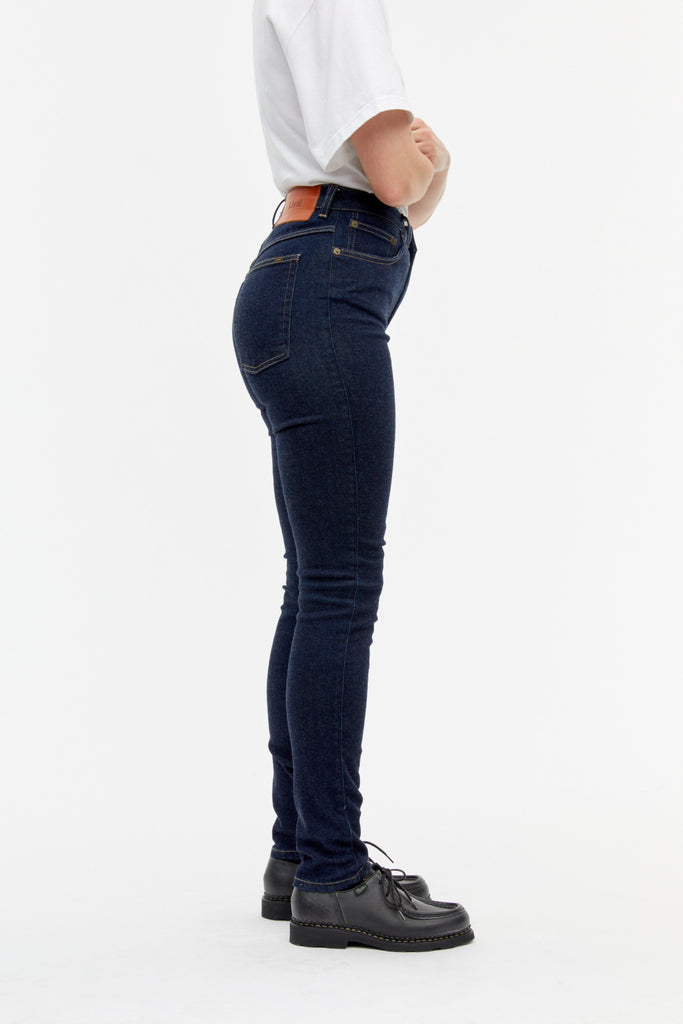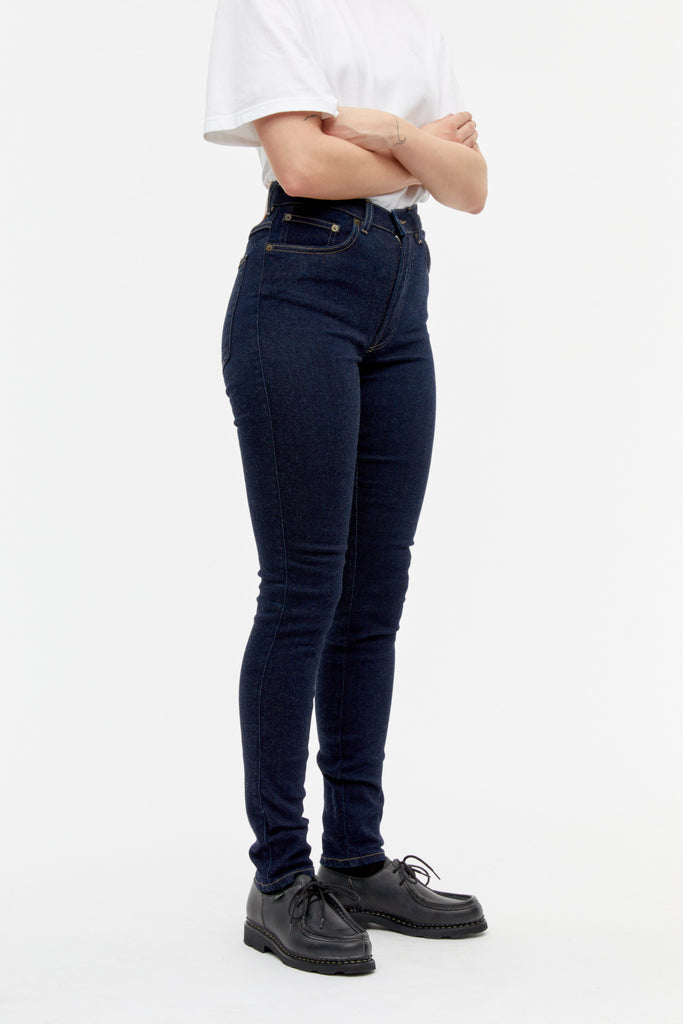 Vår is our high-rise skinny fit and the second model launched in our range of women's silhouettes. Vår fits high on the front- and back- rise, is slightly curved across the waist and has a narrow waistband opening. It's curved across the hip to accommodate a woman's curves, slightly open in the thigh and tapered to skinny from the thigh to the leg opening.
The Vår has a lowered and curved back yoke with larger backpockets widely set for a flattering backside. A classic high-rise skinny fit that'll work great for both and athletic or a slenderer build.
Uncertain of how to take measures? Read our measuring guide here.
| | | | | | | |
| --- | --- | --- | --- | --- | --- | --- |
| Size | Waist | Rise | Backrise | Thigh | Knee | Leg |
| 23 | 30,4 | 20,8 | 31,3 | 24,25 | 14.5 | 11,5 |
| 24 | 31,6 | 21,2 | 31,7 | 25 | 15 | 12 |
| 25 | 32,8 | 21,6 | 32,1 | 25,75 | 15.5 | 12,5 |
| 26 | 34 | 22 | 32,5 | 26,5 | 16 | 13 |
| 27 | 35,2 | 22,4 | 32,9 | 27,25 | 16.5 | 13,5 |
| 28 | 36,4 | 22,8 | 33,3 | 28 | 17 | 14 |
| 29 | 37,6 | 23,2 | 33,7 | 28,75 | 17.5 | 14,5 |
| 30 | 38,8 | 23,6 | 34,1 | 29,5 | 18 | 15 |
| 31 | 40 | 24 | 34,5 | 30,25 | 18.5 | 15,5 |
| 32 | 41,2 | 24.4 | 34.8 | 31 | 19 | 16 |
| 33 | 42,4 | 24.8 | 35.2 | 31,75 | 19.5 | 16,5 |