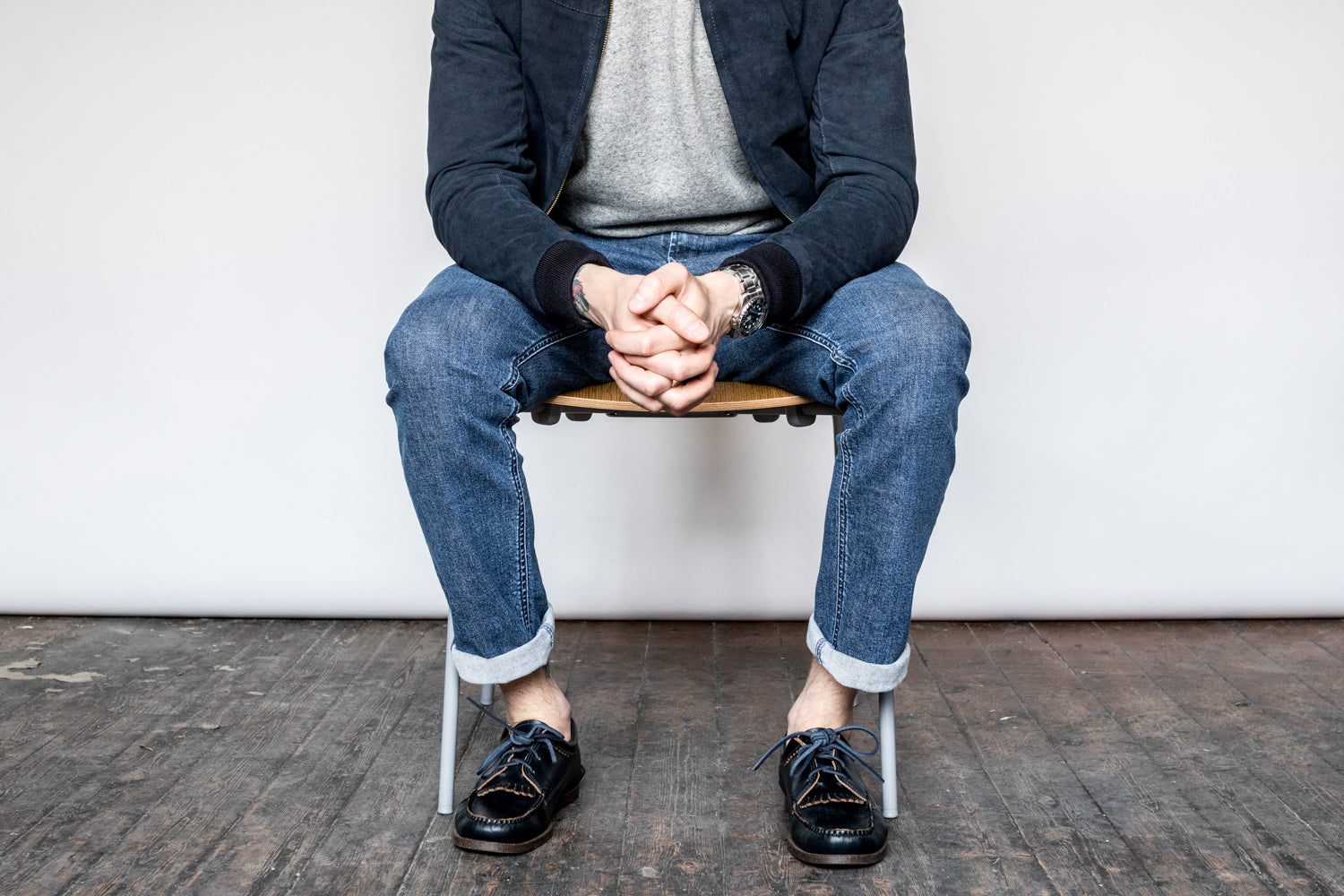 To make sure that you will be confident in choosing just the right denim for you, we have illustrated our models and fits in our fitguide. Here you can find our nine different fits on nine different body shapes, to guide you further. When you have chosen your denim-model, we have a love & care-guide you can follow to ensure your Livid will last longer. If you already own a pair of Livid or a jeans from a different jeans-brand and you need to repair them, you can find the instruction on how to send them in for reparations here. In addition to this you can learn more about selvage denim and the indigo dyeing process if you want to get a wider knowledge about the intriguing material. We hope you find this useful and inspiring, and that you will find yourself ready to start your denim wear project.
The beauty of dry denim
Livid Jeans' rabid enthusiasm for denim and its history is reflected in using superior quality denim fabrics throughout all our collections. We love the fabric, its different weaves and appearances, and especially its ability to change and create a personal and unique timeline. A bruise gives a bluish discolored appearance to your skin. A jean will do the same. Along the way, it'll always remind you of the time you got it, and how you got it. Nothing can compare the bruising you will get from a pair of raw jeans worn for several months before its first wash. Through its livid bruising, it'll tell a story that you'll remember and cherish, creating a resilient relationship which will make you never wear anything but a raw denim jeans again.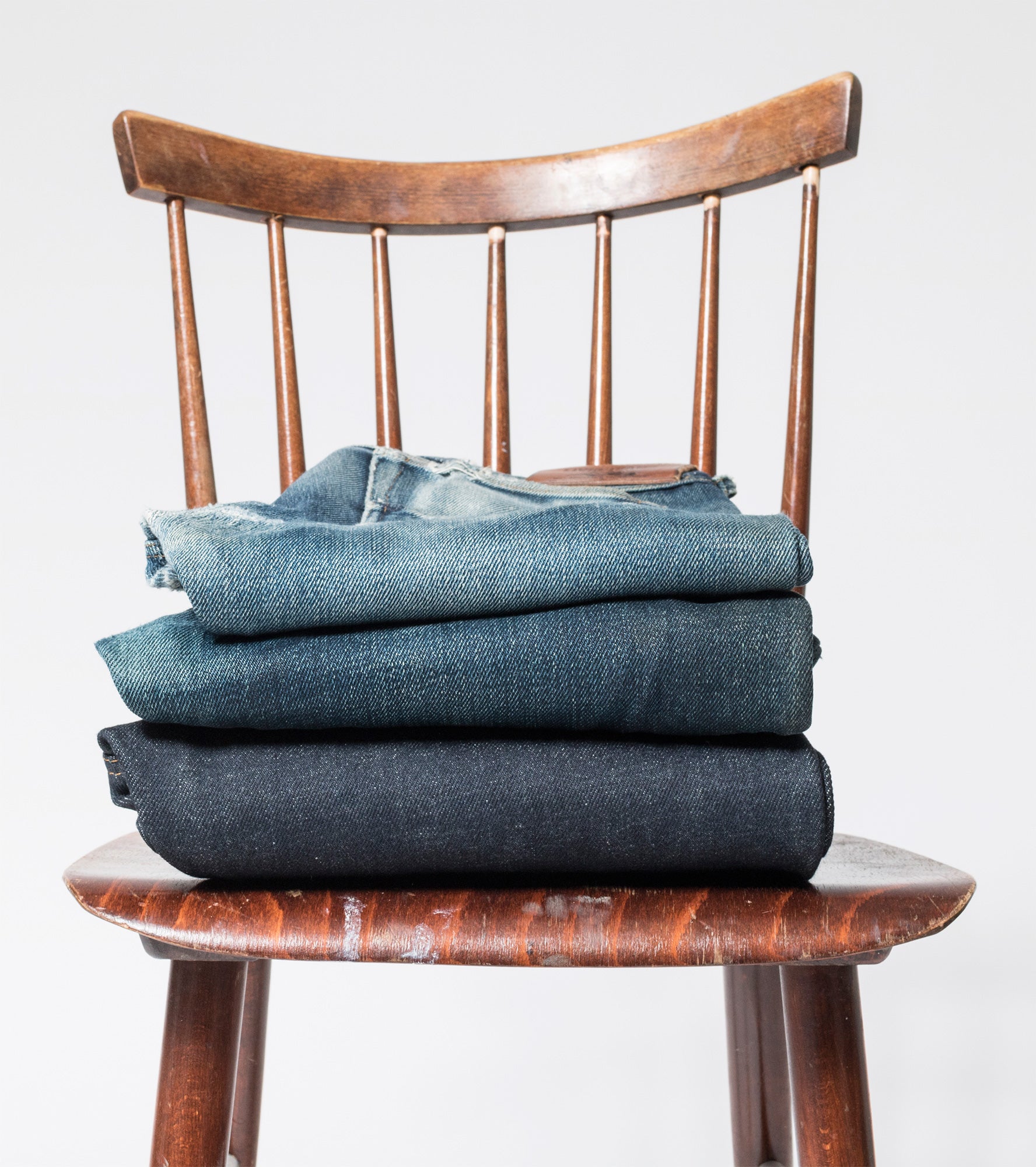 "The process of fading a raw denim into an unique worn down jeans, really creates a personal bond that only you can understand."