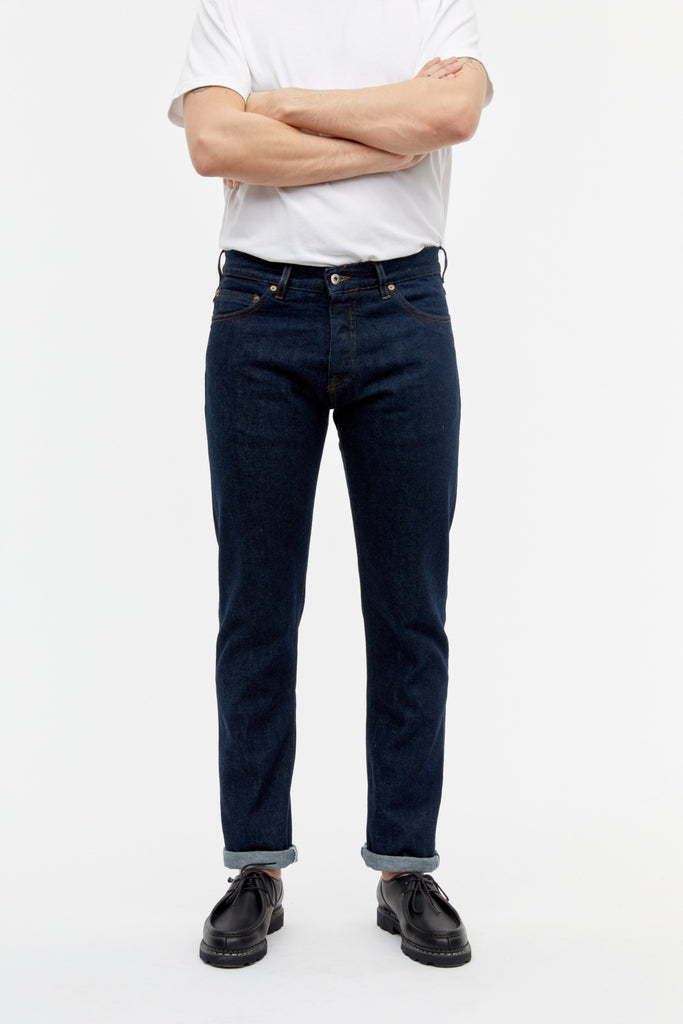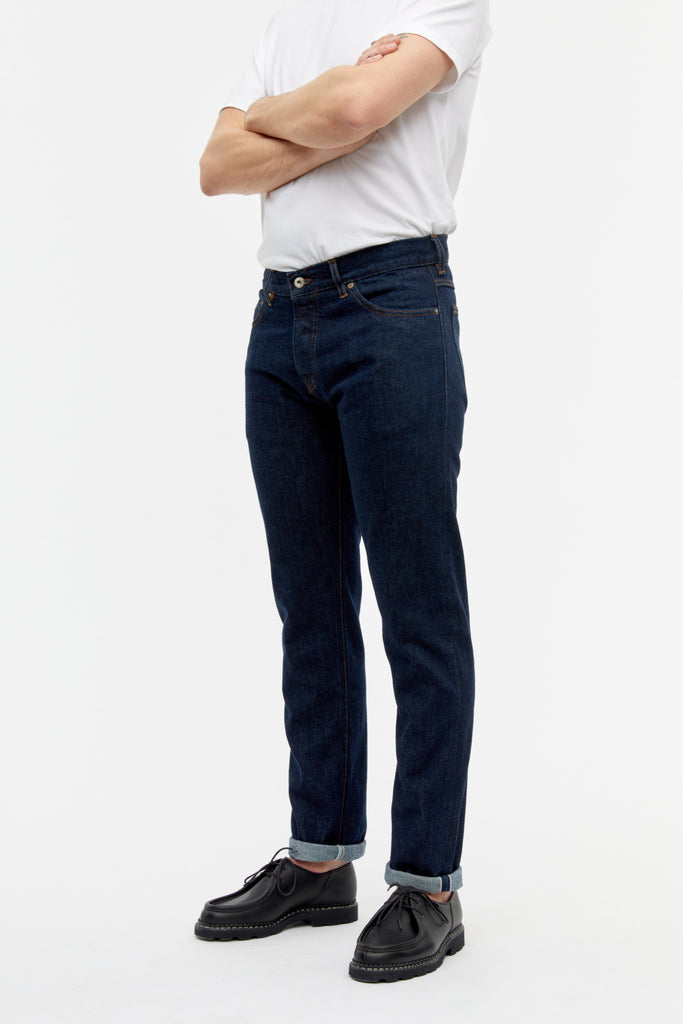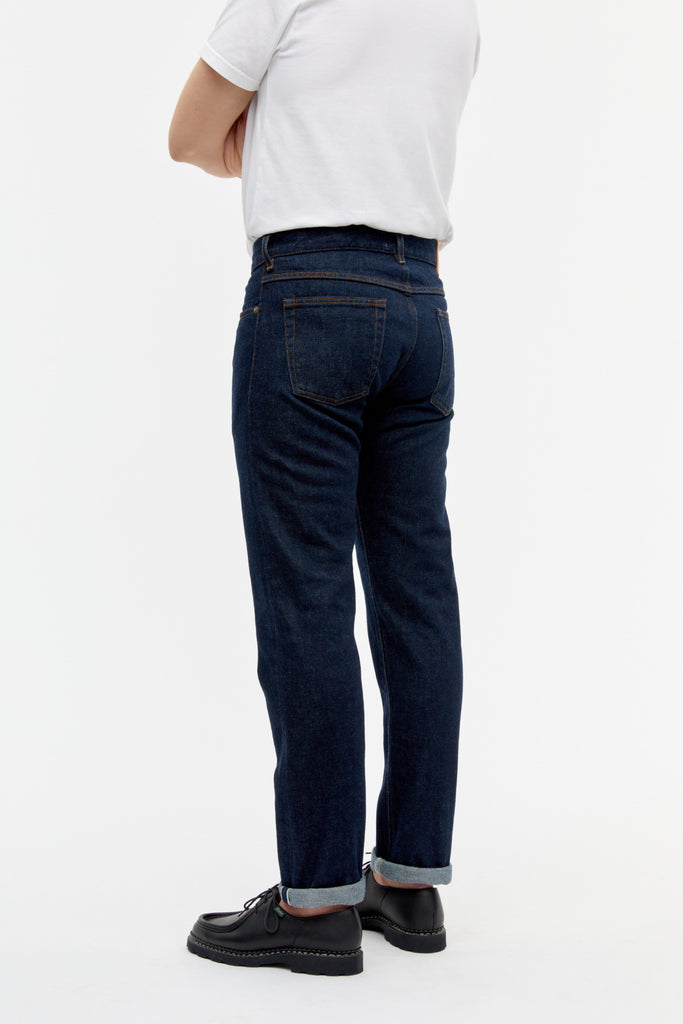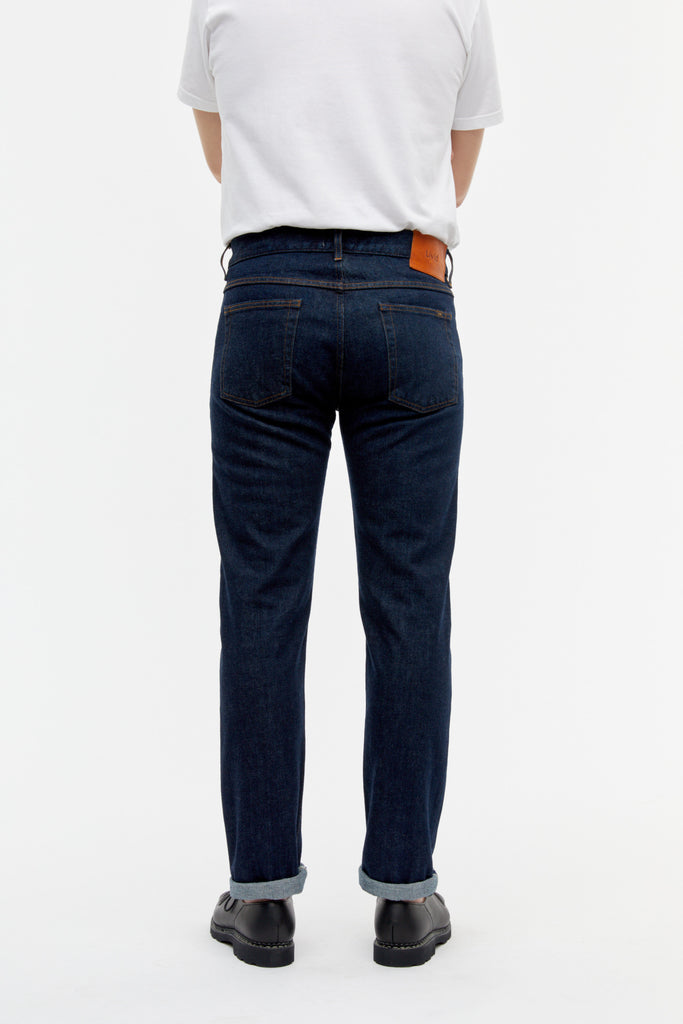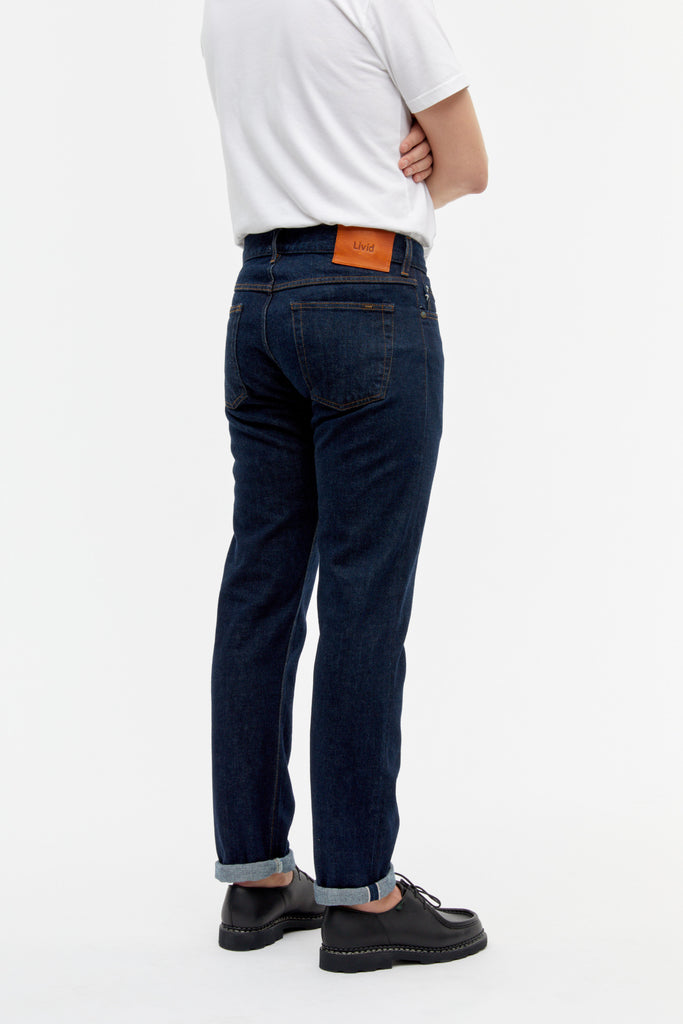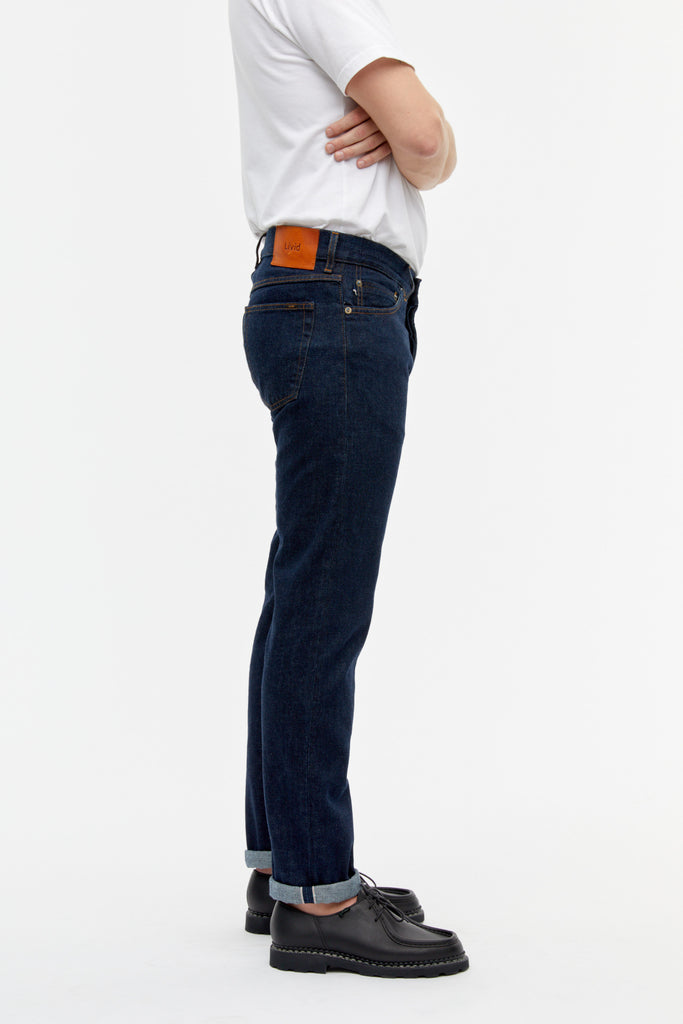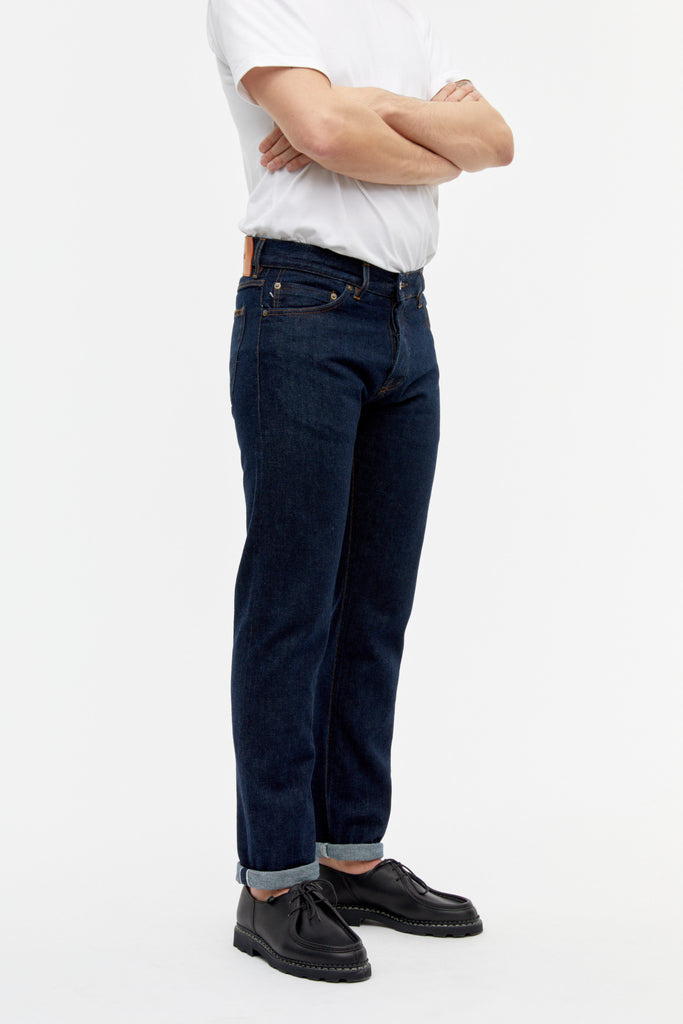 Our mid-rise slim / straight fit. The Addison is a mid to high rise slim fit with a slightly lowered ending in a 18,5 cm leg opening in a 31". 
The Addison is based on the previous Jakob Slim, which was the very first fit to our range of jean models. Our friends have always been our inspiration in determine our fits, and Jakob was our first. A model built to fit a wide range of different body types and a perfect model for those who likes a well-fitting pair of jeans that follows the silhouette of the body ending in a slight tube leg opening.
Uncertain of how to take measures? Read our measuring guide here.
| | | | | | | |
| --- | --- | --- | --- | --- | --- | --- |
| Size | Waist | Rise | Backrise | Thigh | Knee | Leg |
| 27 | 37,2 | 20,9 | 31.4 | 27 | 19,5 | 16.5 |
| 28 | 38,4 | 21,3 | 31.8 | 27,75 | 20 | 17 |
| 29 | 39,6 | 21,7 | 32.2 | 28,5 | 20,5 | 17.5 |
| 30 | 40,8 | 22,1 | 32.6 | 29,25 | 21 | 18 |
| 31 | 42 | 22,5 | 33 | 30 | 21,5 | 18.5 |
| 32 | 43,2 | 22,9 | 33.4 | 30,75 | 22 | 19 |
| 33 | 44,4 | 23,3 | 33.8 | 31,5 | 22,5 | 19,5 |
| 34 | 45,6 | 23,7 | 34.2 | 32,25 | 23 | 20 |
| 36 | 48 | 24,1 | 34.6 | 33,75 | 23,5 | 20,5 |
| 38 | 50,4 | 24,5 | 35 | 35,25 | 24 | 21 |