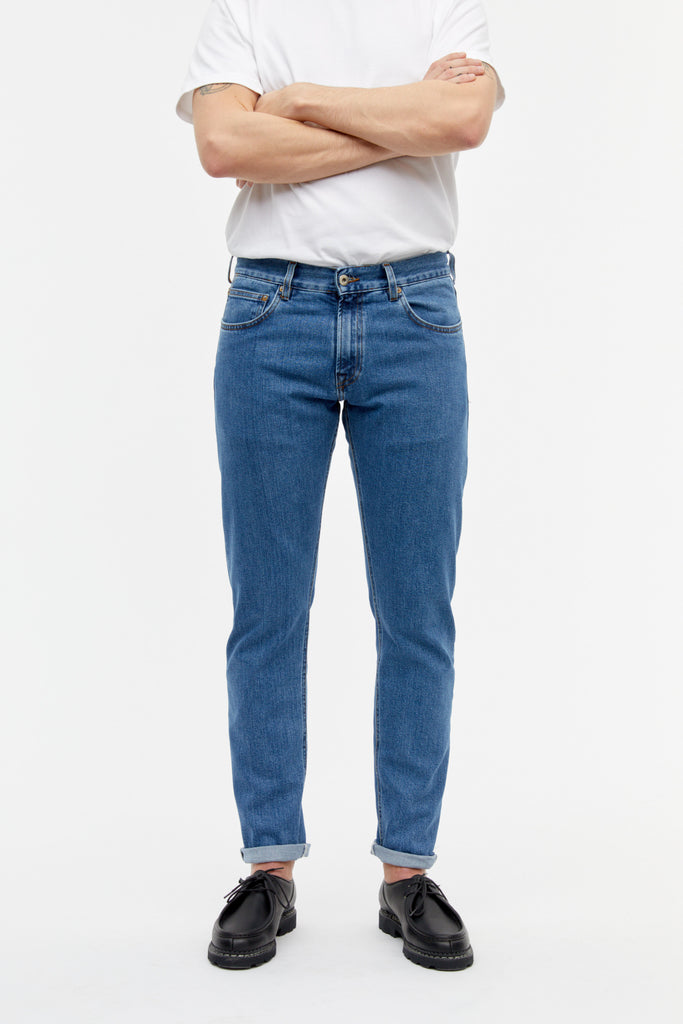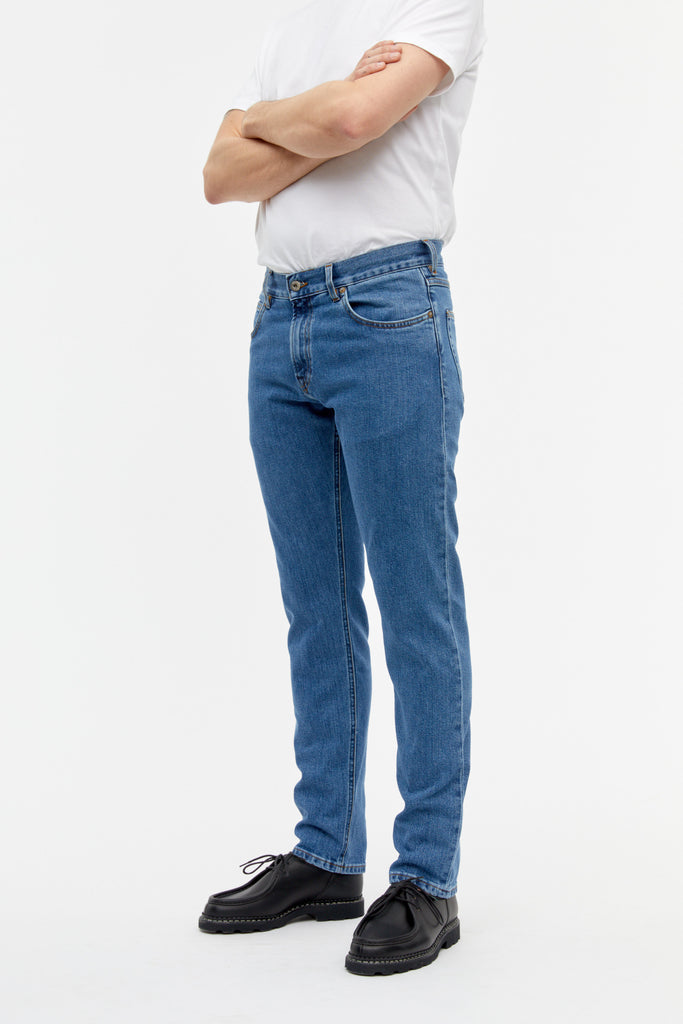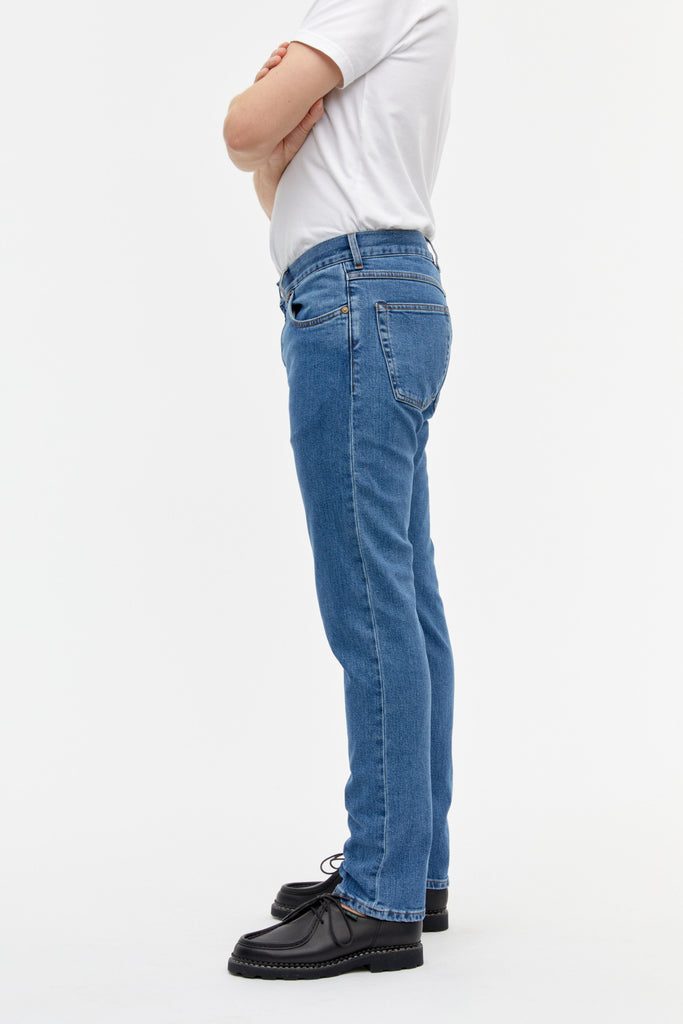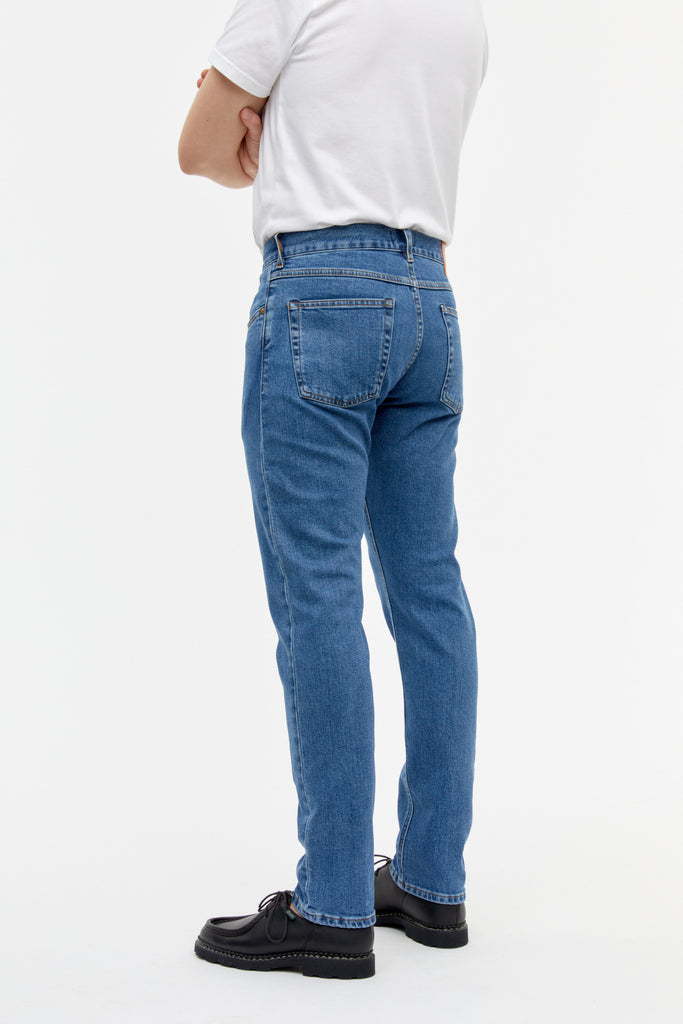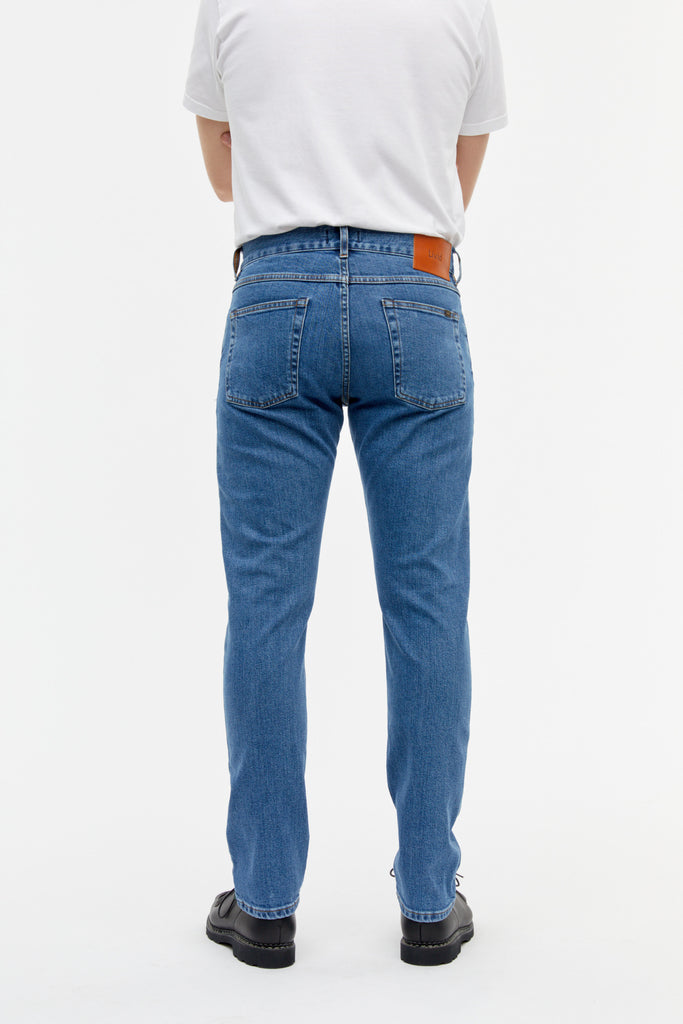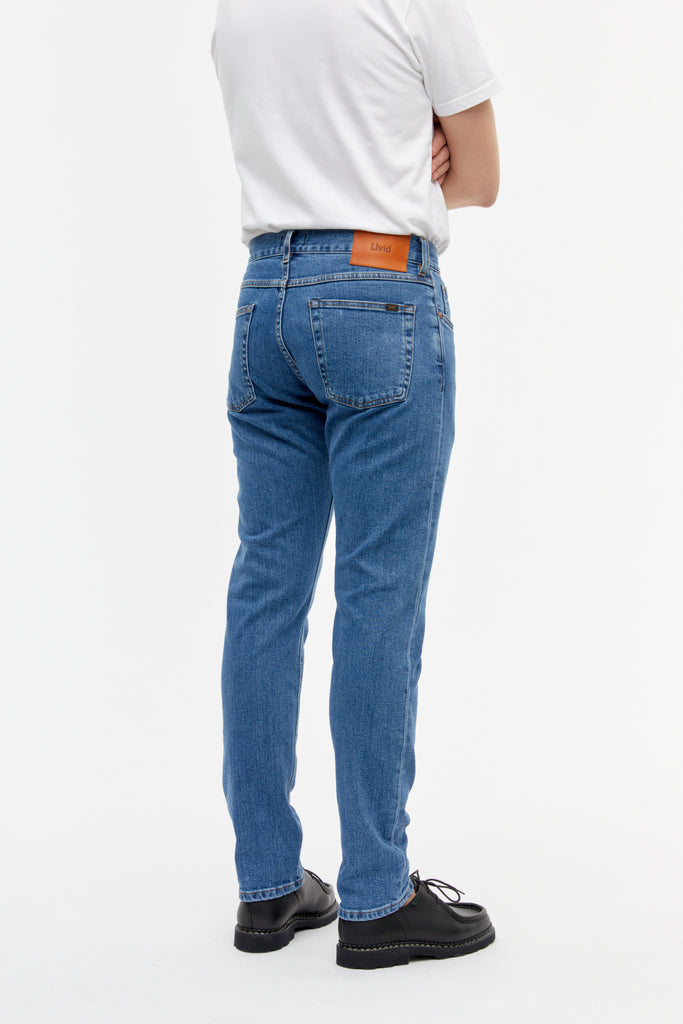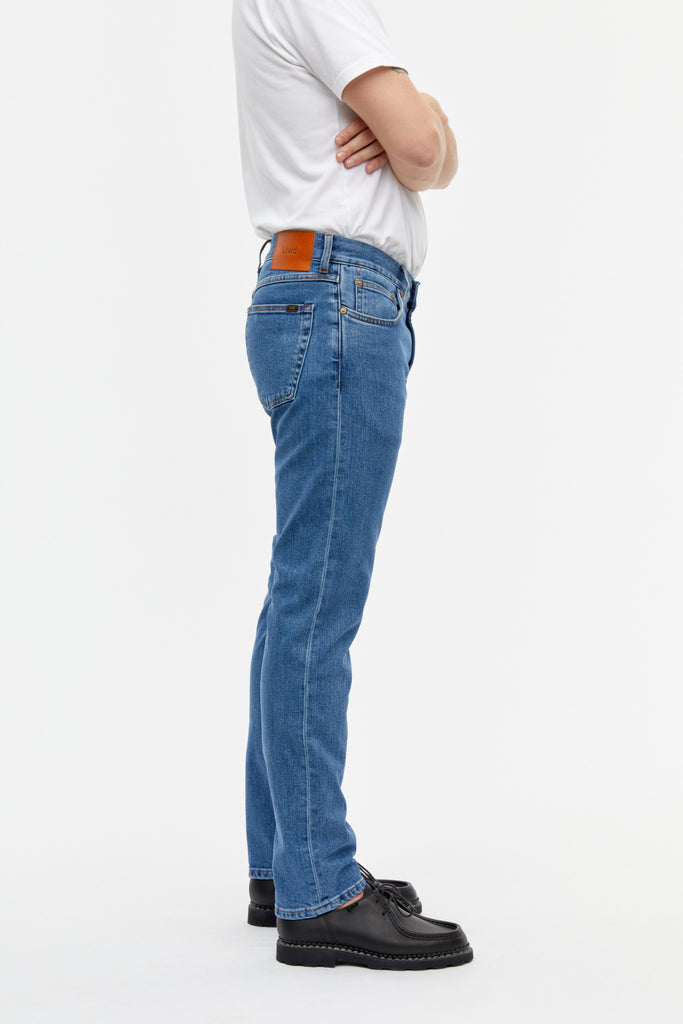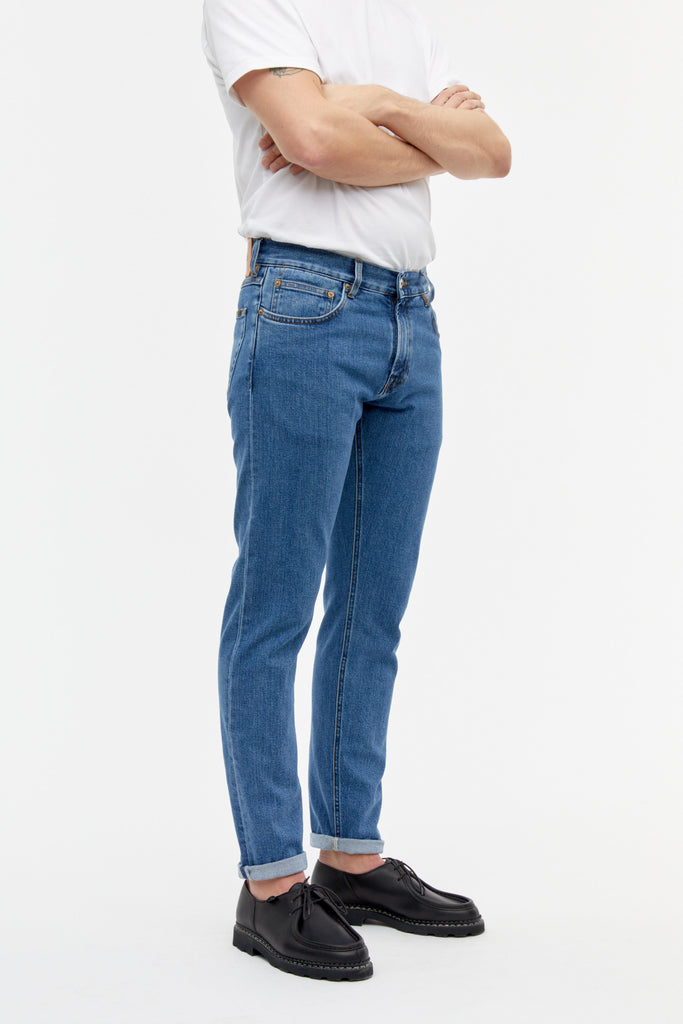 Our high-rise straight tapered fit. The Bailey is narrow at the waistband, widely curved across the seat, straight from thigh through knee and tapered to skinny from the knee down ending in a 17,5 cm leg opening in a 31". Bailey is built to target a very specific body shape, and particularly because of this has been referred to as the "problem-fixer".
The Bailey is perfect for someone with a more athletic build where the normal issues to fitting is too much room in the back of the waist and being too tight across the thighs. Bailey is also perfect for those who likes a more relaxed fit with a tapered look.
Uncertain of how to take measures? Read our measuring guide here.
| | | | | | | |
| --- | --- | --- | --- | --- | --- | --- |
| Size | Waist | Rise | Backrise | Thigh | Knee | Leg |
| 27 | 36,7 | 21,4 | 32,4 | 28,5 | 18,5 | 15,5 |
| 28 | 37,9 | 21,8 | 32,8 | 29,25 | 19 | 16 |
| 29 | 39,1 | 22,2 | 33,2 | 30 | 19,5 | 16,5 |
| 30 | 40,3 | 22,6 | 33,6 | 30,75 | 20 | 17 |
| 31 | 41,5 | 23 | 34 | 31,5 | 20,5 | 17,5 |
| 32 | 42,7 | 23,4 | 34,4 | 32,25 | 21 | 18 |
| 33 | 43,9 | 23,8 | 34,8 | 33 | 21,5 | 18,5 |
| 34 | 45,1 | 24,2 | 35,2 | 33,75 | 22 | 19 |
| 36 | 47,5 | 24,6 | 35,6 | 35,25 | 22,5 | 19,5 |
| 38 | 49,9 | 25 | 36 | 36,75 | 23 | 20 |