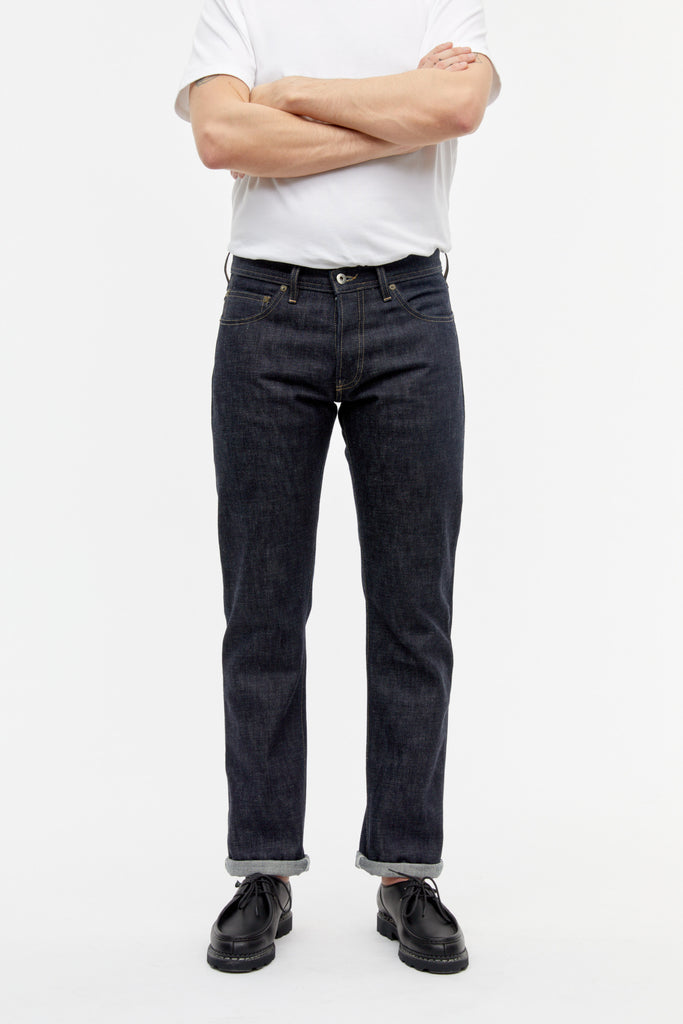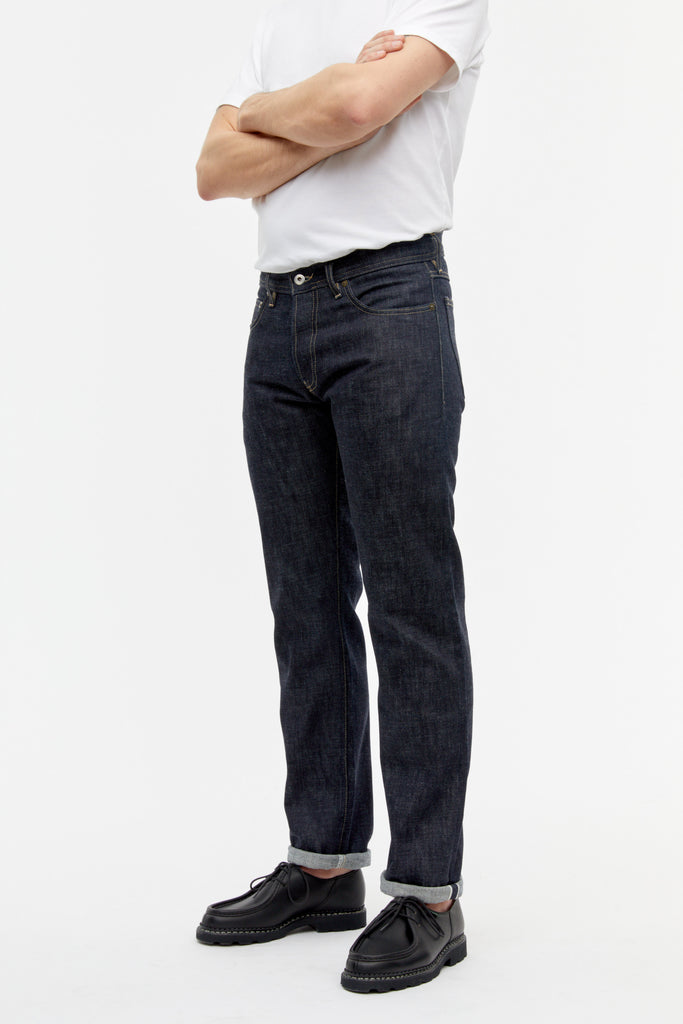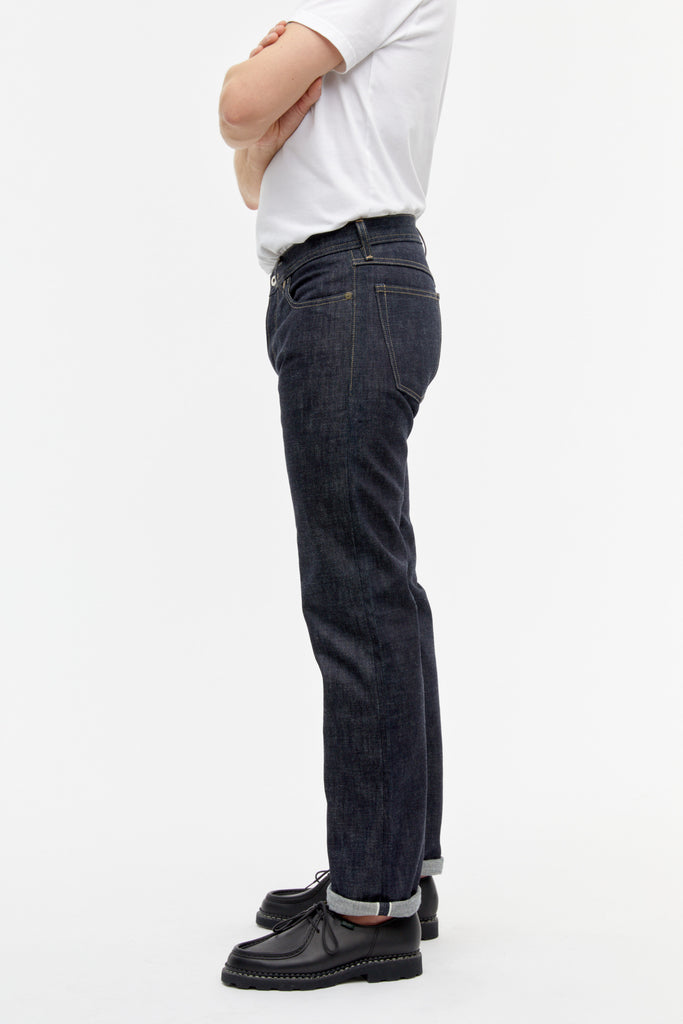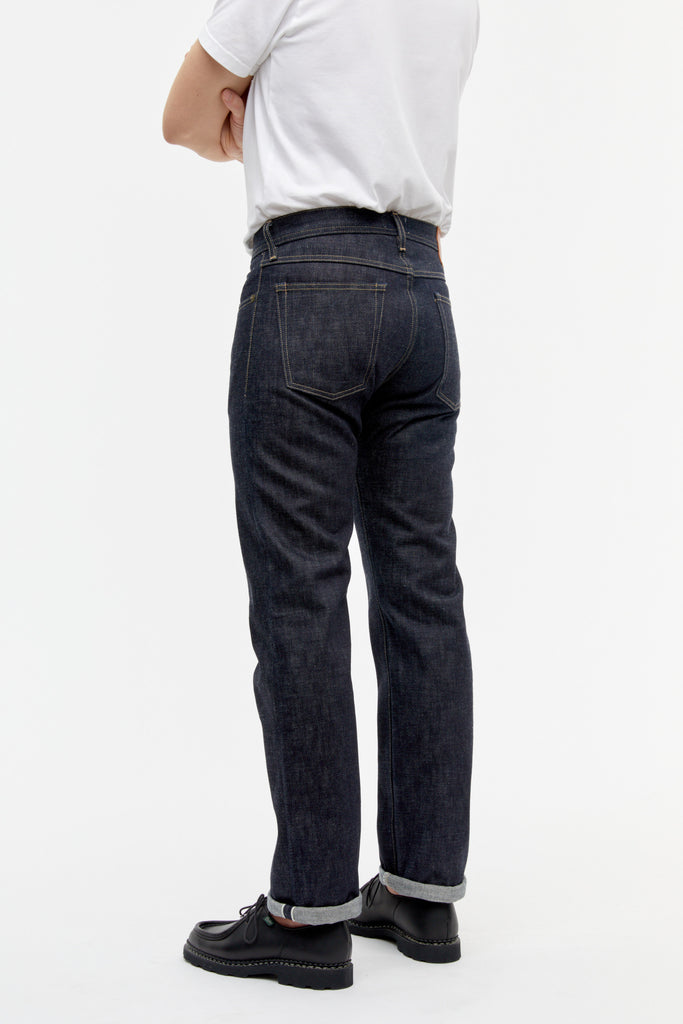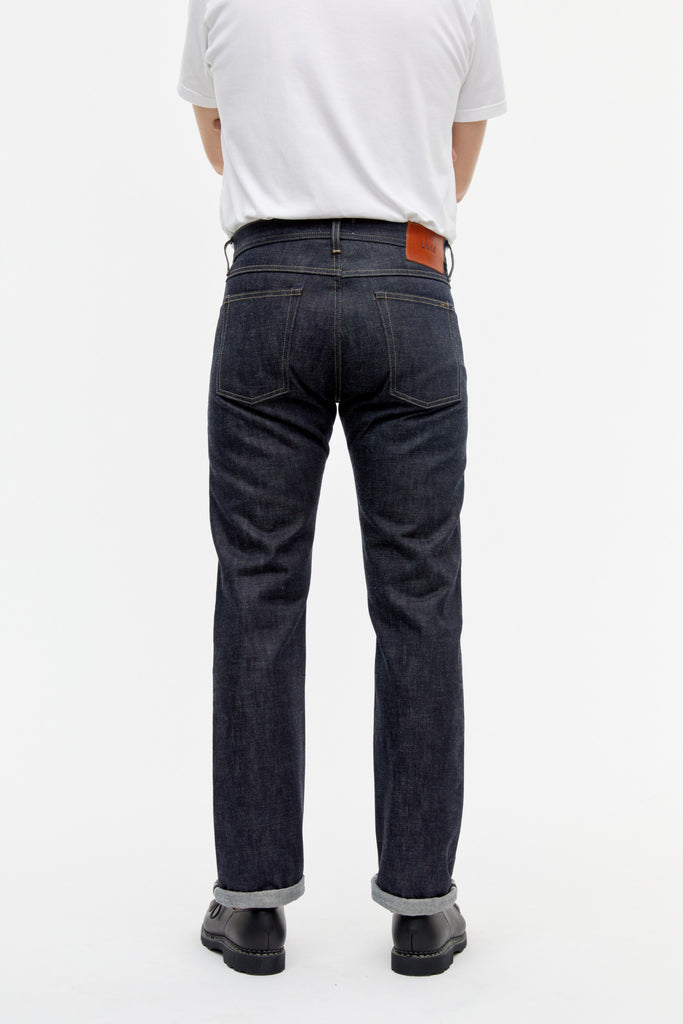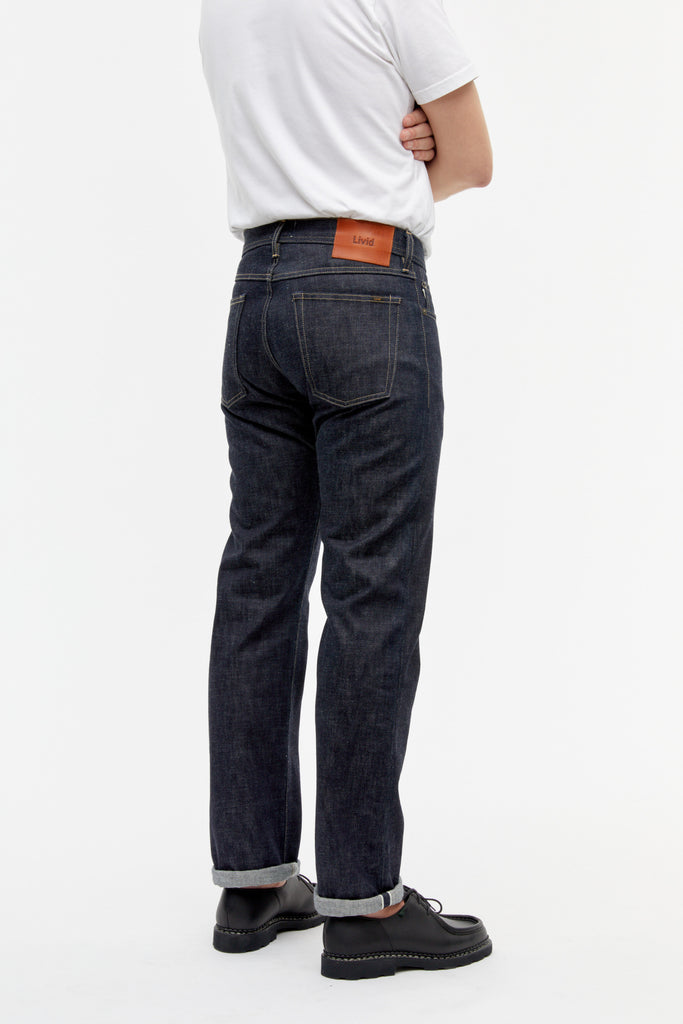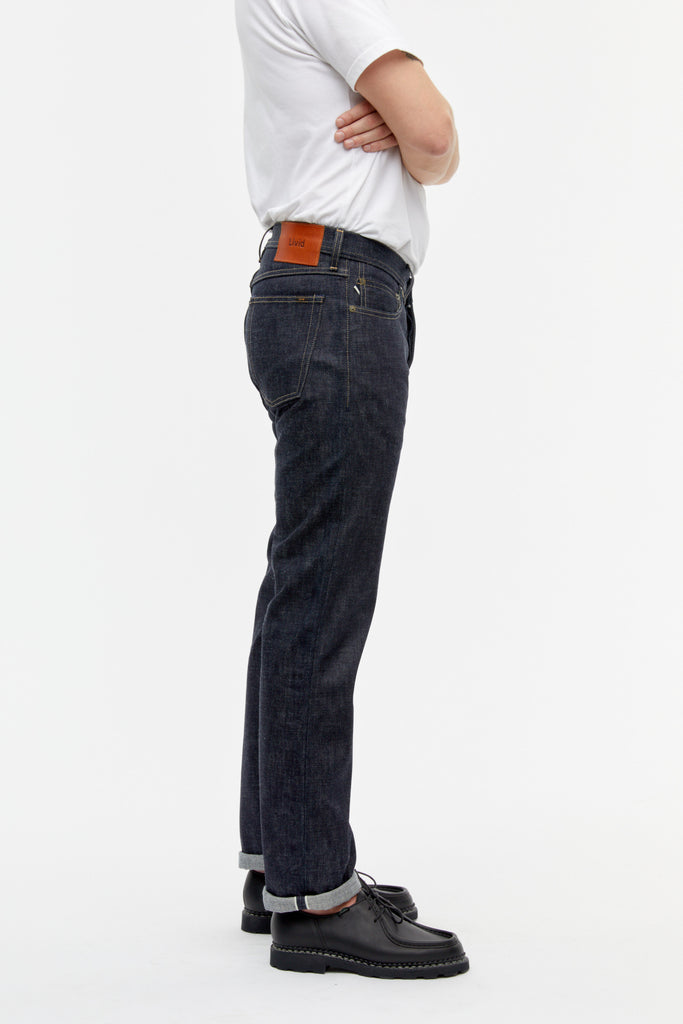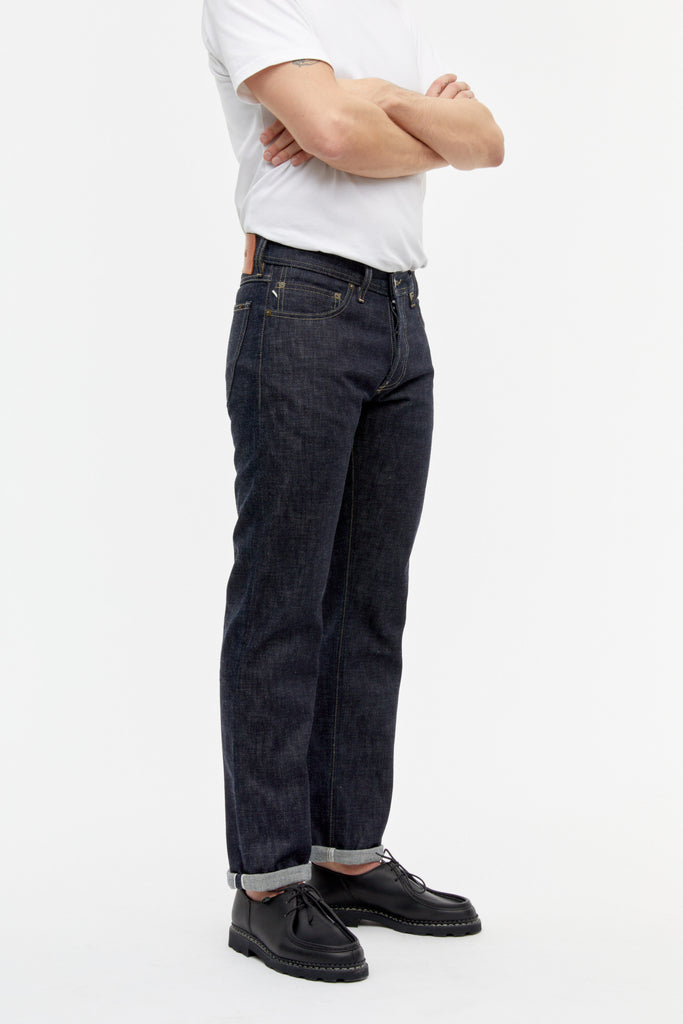 Our mid-rise to high-rise classic straight fit. The Emerson is curved at the waistband, slightly curved across the seat and straight to slightly tapered from the knee down ending in a 20,5 cm leg opening in a 31".
Emerson is our take on a classic straight leg that'll fit perfect for someone who likes either a simple straight fitting pair of jeans or for those who likes a more relaxed fit with a baggy look. We've built the Emerson with a mid-rise combined with a slightly curved seat that makes this a classic that'll work great for both an athletic or a slenderer build.
Uncertain of how to take measures? Read our measuring guide here.
| | | | | | | |
| --- | --- | --- | --- | --- | --- | --- |
| Size | Waist | Rise | Backrise | Thigh | Knee | Leg |
| 27 | 37.2 | 19.4 | 31.9 | 28 | 20.5 | 18.5 |
| 28 | 38,1 | 21,8 | 32,8 | 28.75 | 21 | 19 |
| 29 | 39,3 | 22,2 | 33,2 | 29.5 | 21.5 | 19.5 |
| 30 | 40,5 | 22,6 | 33.6 | 30.25 | 22 | 20 |
| 31 | 41,7 | 23 | 34 | 31 | 22.5 | 20.5 |
| 32 | 42,9 | 23,4 | 34,4 | 31.75 | 23 | 21 |
| 33 | 44,1 | 23,8 | 34,8 | 32.5 | 23,5 | 21,5 |
| 34 | 45,3 | 24,2 | 35,2 | 33.25 | 24 | 22 |
| 36 | 47,5 | 24,6 | 35,6 | 34.75 | 24,5 | 22,5 |
| 38 | 50.1 | 25 | 36 | 36.25 | 25 | 23 |