Love & care
Caring for denim properly is an important step in creating your denim wear project or just to prolong the life of your jeans. Your favorite pair of jeans is probably your oldest pair, and unfortunately it won't last forever. Take care of your jeans, and treat it with love & care, and it will last longer.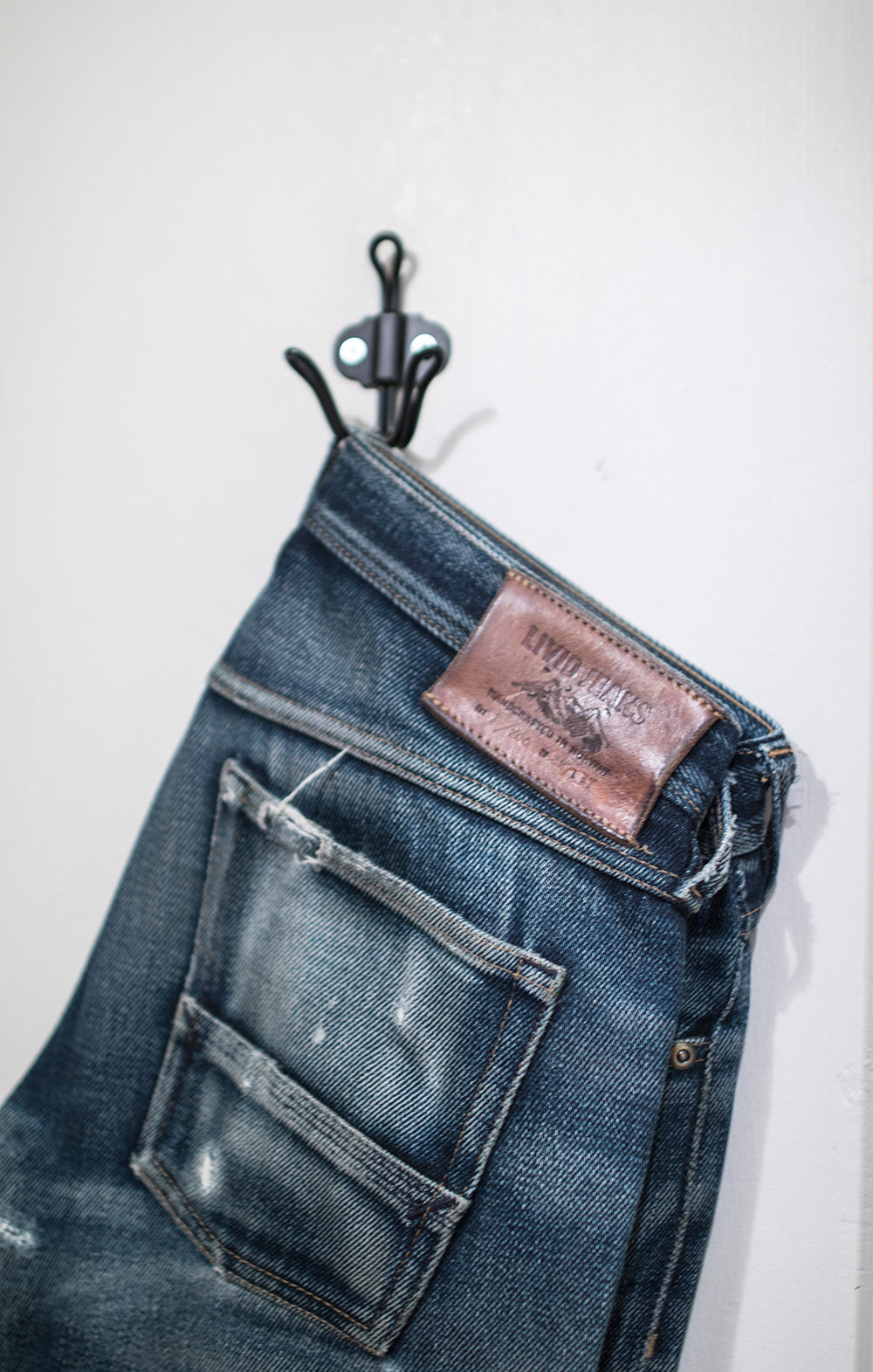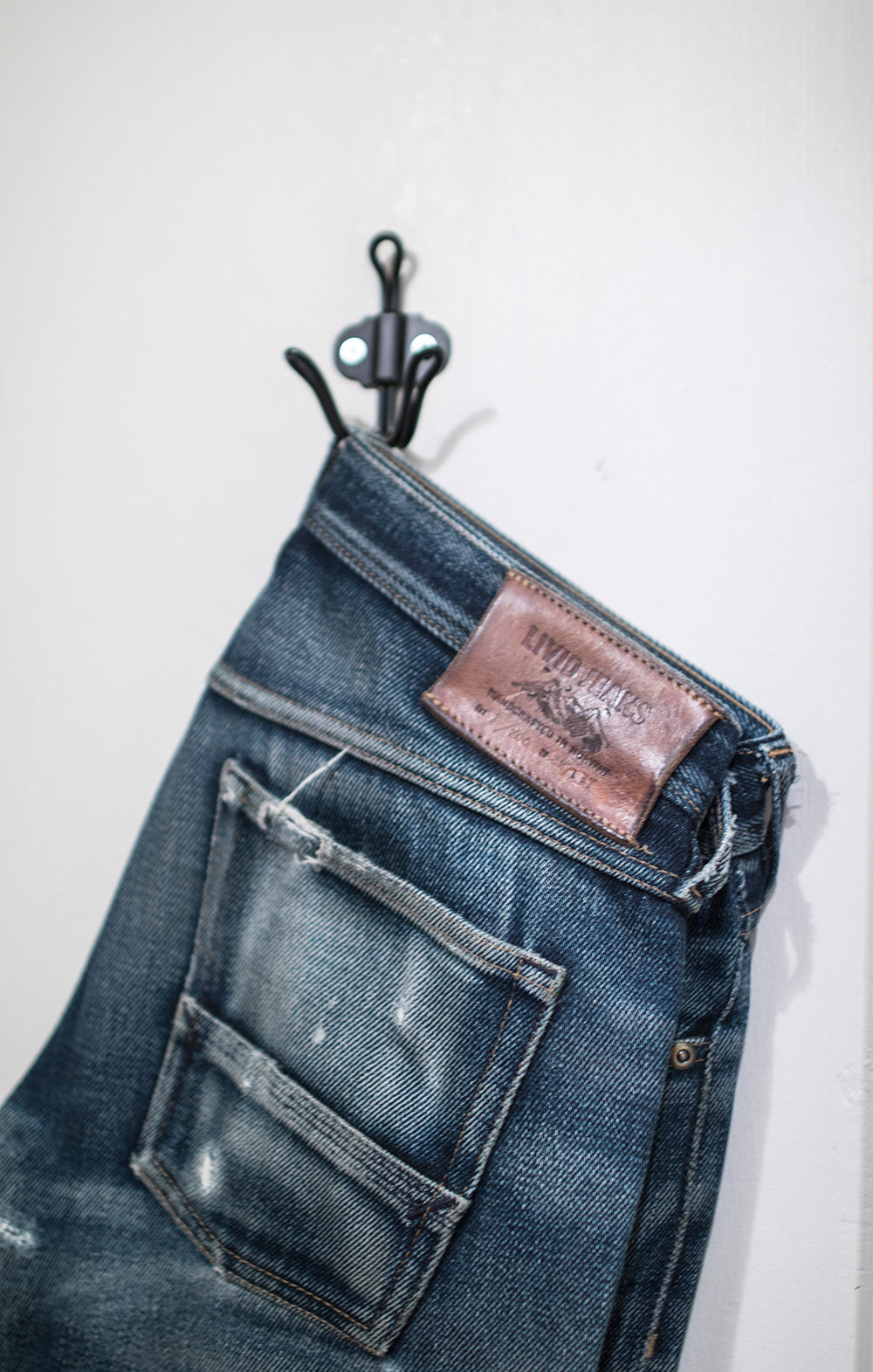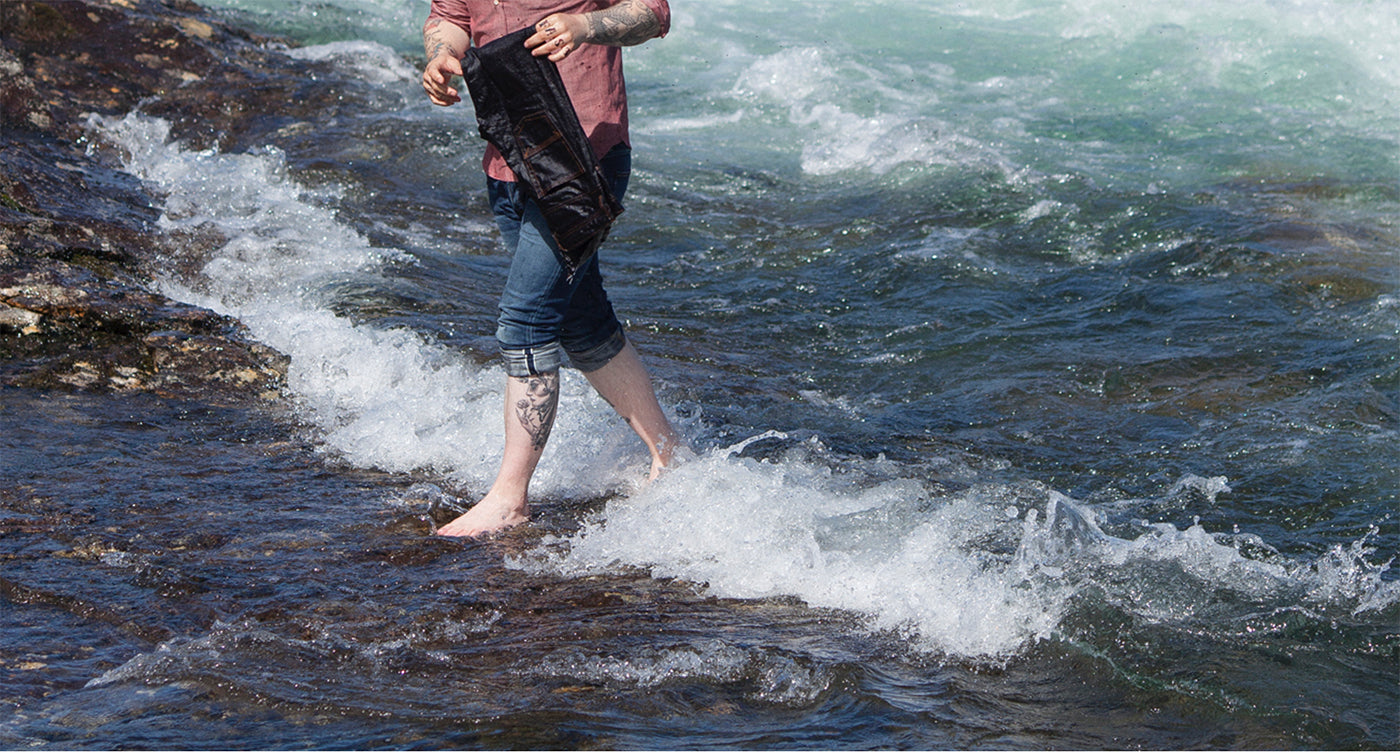 Soak your jeans
Soaking jeans were usually referred to the "shrink to fit" concept in the old denim days, which were mostly relevant for the non-sanforized denim fabrics. But giving your jeans a soak before wear actually includes many advantages also to sanforized denim fabrics. Nowadays sanforized denim is the most common and will shrink from 1-3% depending on fabric.
Soaking may prolong the life of your jeans by getting a softer fabric, which in turn may prevent crotch blow-outs and butt rips. Other advantages are removal of chemical coating and excess indigo, increased fabric density & strength, corrected stitch tension and better fit. Every jeans from Livid are sanforized and will shrink 3-5 % when washed.
Now, this is how you do it.
Turn your dry denims inside out, fill a tub or sink with low temperature water, and lay something over your jeans to keep it still and so the water covers all the fabric. You should only soak your jeans for 1-2 hours, before you hang the jeans to dry.
Repair your jeans
After months of wear before the first wash, your jeans will look fantastic. And they will have a genuine and beautiful look that no other wash can compare with. The first usual wear and tear will be crotch blow outs and butt rips. No worries! We will gladly repair normal wear and tear on old Livid Jeans, and the first repair is free of charge. If you have to send it to us, shipping charges will be added. For repair inquiries please read our Repair Policy.
For other repair inquiries: Contact your local tailor and get it repaired. Not only will you give more character to your jeans, – You'll also support your local tailor.
Washing
For best result wash after minimum 6 months of wear. First wash: Wash your jeans at 40-60 degree depending on how much contrast you want. Wait another couple of months till the next wash. Then wash on 30 degree. Remember to always turn your jeans inside out. No fabric softener, no tumble dry.